We are building a network of community-centered and land-based organizations, land stewards, service providers,  and community members dedicated to creating solutions to the most pressing land questions of our time—how farmland is owned, how access and tenure are conveyed, and how reparative land justice is prioritized. The Commons Alliance will be a member-based, open-source learning network that shares innovative resources and practices rooted in the Agrarian Commons model among those who are developing or working toward developing community-centered land commons.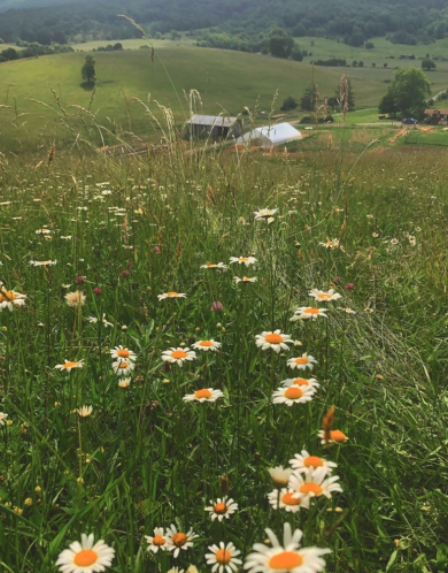 To advance our collective mission of healing land and communities through equitable tenure and ownership, reparative justice, and regenerative agriculture, we will provide stories, models, resources, and tactics for innovative land access, tenure, and ownership, including co-learning with the Agrarian Commons and aligned initiatives.
The Commons Alliance brings together aligned organizations, farmers, land owners, and communities to build collective strength for holding land in common. The network also acts as a knowledge commons, facilitating the sharing of information, resources, inspiration, models, and connections for all who have interest.
The Commons Alliance will expand on the Agrarian Legal Network, the Agrarian Commons Toolkit, Our Land Symposium, and the FaithLands Toolkit.
Some of Our Current Projects
The Commons Alliance will bring together farmers, landowners, land trusts, stakeholders, and communities to build awareness, understanding, and support for all creating community-centered and land-based commons. This can work in several different ways and is tailored to meet the needs of the individuals and communities invested in the effort. Some examples of the work the Commons Alliance will be doing:
Collaborating with Northeast Farmers of Color Land Trust to incubate and support a fellowship for BIPOC land trust leaders to help transform organizations toward more equitable leadership.
Inspiring and supporting Foodlands BC's work to create a farmland commons–focused nonprofit land trust in Canada.
Leading Regional Sustainable Agriculture Research and Education (SARE) workshops on community commons–based landholding structures and communications that engage diverse local, national, and international audiences.
Collaborating with Vermont Law School, Sustainable Economies Law Center, Earth Law Center, and other private firms and individuals to provide legal resources related to the creation of community land commons and to share research, experience, and workshops based on the Agrarian Commons.
Planning a series of conversations on Land Relationships with fellow innovators and recipients of support from the Kalliopeia Foundation.
Connect with the Commons Alliance

Members of the Commons Alliance will have access to:
Networking opportunities
Referral services, such as for farmers and farmland owners seeking resources and services
Farmland consultations
Network of agrarian attorneys
Case studies and catalogued topical discussions and research
Transparent and instructive documentation on the formation of Agrarian Trust and the Agrarian Commons