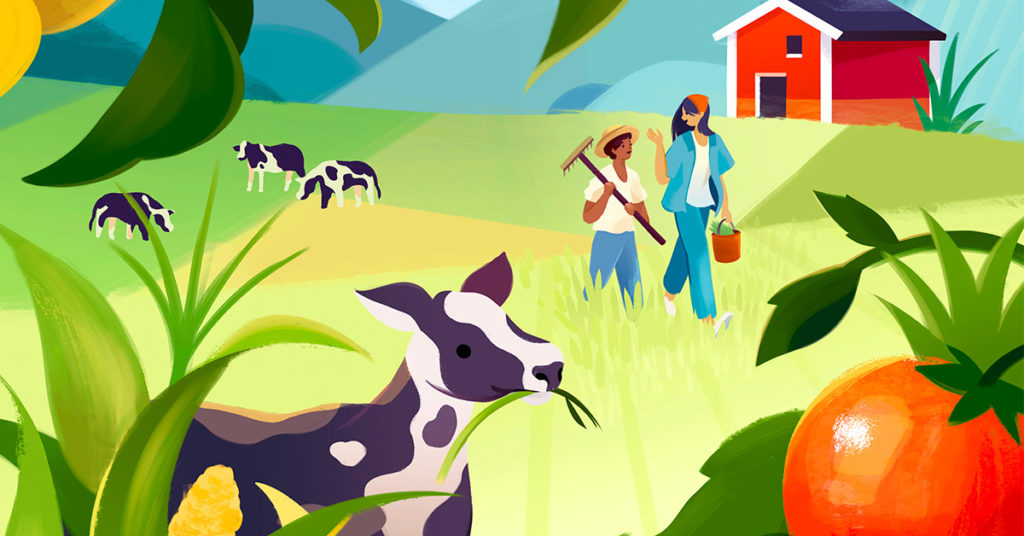 For Immediate Release
Contact:
Ian McSweeney, Director
[email protected]
603-801-3120
Agrarian Trust Selected for the Chipotle Aluminaries Project 2.0 Accelerator Program
National, May 20, 2020​ — Agrarian Trust, an organization that is launching a network of Agrarian Commons across the country for community-centered transformation in farm and ranch ownership and tenure, has been selected to participate in the Chipotle Aluminaries Project 2.0 which supports ventures from across the country in advancing innovative solutions that empower the next generation of farmers. The industry-leading program is sponsored by the ​Chipotle Cultivate Foundation​ in partnership with ​Uncharted​, both nonprofit 501(c)(3)organizations.
For the next seven months, Agrarian Trust will receive customized support, including mentorship from industry leaders and individualized investor introductions throughout the program. More information on the Chipotle Aluminaries Project 2.0 can be found at https://www.uncharted.org/initiatives/chipotle-aluminaries-3.
From the ability to access land, financial or legal guidance, connections to equipment, and education, each organization in the cohort offers a unique solution to barriers that young farmers face. The selected ventures include:
Agrarian Trust: Agrarian Trust is launching a network of ​Agrarian Commons​ in communities across the country to acquire and hold farmland in trust, providing farmers with equitable, affordable, secure land access through long-term leases.
American Farmland Trust: American Farmland Trust helps new farmers gain access to land through national and localized networks and services in order to transfer farms from one generation to the next and keep farmland in farming.
Demeter Mobile: Demeter Mobile is bringing the shared economy to agriculture.
Farm Commons: Farm Commons provides the proactive legal resources that sustainable farmers need to become the stable, resilient foundation of a community-based food system.
F.A.R.M.S.: F.A.R.M.S. provides legal services to small farmers while reducing hunger in the farmer's community.
Rogue Farm Corps: Rogue Farm Corps trains and equips the next generation of farmers and ranchers through hands-on educational programs and the preservation of Oregon's farmland.
Sustainable Iowa Land Trust: Sustainable Iowa Land Trust permanently protects Iowa's land to grow healthy food.
Viva Farms: Viva Farms empowers aspiring and limited-resource farmers by providing bilingual training in holistic organic farming practices, as well as access to land, infrastructure, equipment, marketing, and capital.
"We are thrilled to be part of this cohort alongside allies and partner organizations supporting next generation farmers and an equitable food system," said Ian McSweeney, the Director of Agrarian Trust. "At a time when food security is threatened and industrial agriculture imperils farms, the land, and food systems, models like Agrarian Commons providing long-term equitable land security for communities to sustainably produce food are critical. Support provided through the Aluminaries Project 2.0 will be key in helping us grow this model throughout the country."
ABOUT AGRARIAN TRUST
Agrarian Trust's mission is to support land access for next generation farmers. ​On May 1st, 2020​, and after several years of development and collaborative input, Agrarian Trust launched the Agrarian Commons in 10 states across the country with 12 founding farms totaling 2,400 acres of diversified agriculture serving foodsheds and communities. The model decommodifies land through locally governed Agrarian Commons, newly formed legal entities that support farmland access for dispossessed farmers and farmers of color, rebuild human relationships to the land, and return natural capital to land.
ABOUT THE CHIPOTLE CULTIVATE FOUNDATION
Chipotle Mexican Grill established the Chipotle Cultivate Foundation in 2011 to extend its commitment to making real food accessible for all. Since its inception, the foundation has contributed more than $5 million to like-minded organizations committed to cultivating a better world through food.
ABOUT UNCHARTED
Uncharted is a social impact accelerator that builds coordinated movements of people to tackle problems from all angles. They partner with corporations, foundations, and governments to launch initiatives that connect those working on the same problem and help them go to scale. To date, Uncharted has helped social entrepreneurs raise $315 million, create impact in 96 countries, and benefit 55 million lives. For more information, visit www.uncharted.org​.
###