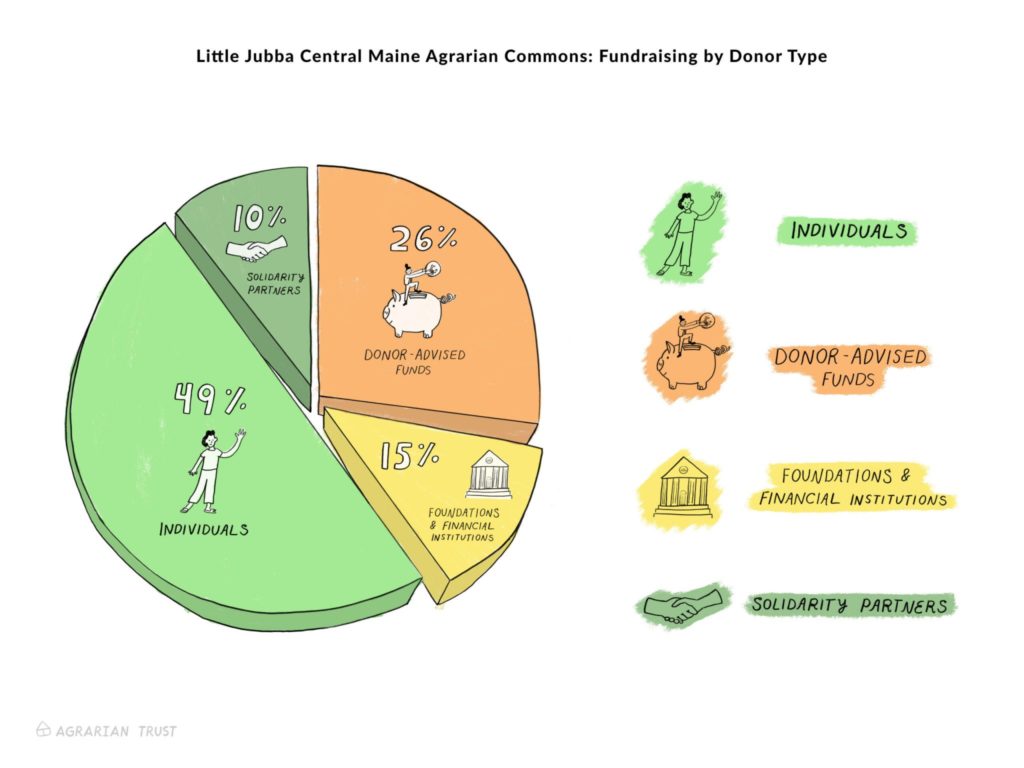 Amidst the tumult and transformation in the world and the nation right now, Agrarian Trust, with the support of our incredible community has launched ten Agrarian Commons, and made significant progress on our first farm fundraiser. We are inspired and sustained by your support and resilience during this whirlwind of a time. 

On May 1st, 2020, ten Agrarian Commons filed for legal incorporation with the help of farmers, local community stakeholders, land trust practitioners, and attorneys. Over the coming months, Agrarian Trust is launching project-specific fundraisers to fully transition 12 farm properties and 2,400 acres of diversified agriculture into the Agrarian Commons (AC) model to serve local and regional communities across the country.

We are proud to report that we raised $324,000 in just over one month to support the Little Jubba Central Maine Agrarian Commons in the acquisition of a 107 acre organic farm in Wales, Maine. Once acquired by the Agrarian Commons, this land will be conveyed to the Somali Bantu Community Association via a 99+ year rolling lease that will provide land access and tenure to over 180 Somali Bantu families. This project is demonstrating a tremendous display of support for transformation in land ownership, tenure and equity.

We are overwhelmed by the surge of community support from individual donors, philanthropic funds, and aligned business and organizations thus far. To date there have been over 1,450 individual donors – 70% local to Maine – with the average individual donation between $100 and $150. We urge you to learn more about the inspiring story of the Little Jubba Central Maine Agrarian Commons, the local farms and food businesses supporting this land transition, and our partnership with the Somali Bantu Community Association. Thank you to all who have contributed!

Please stay tuned and continue to spread the word as this fundraiser continues and we launch our next fundraiser at New Roots Community Farm in West Virginia. We ask you to engage locally as fundraisers launch to make each of the founding Agrarian Commons a reality. We're grateful for your attention, support, and contributions as we work together in this land transformation.