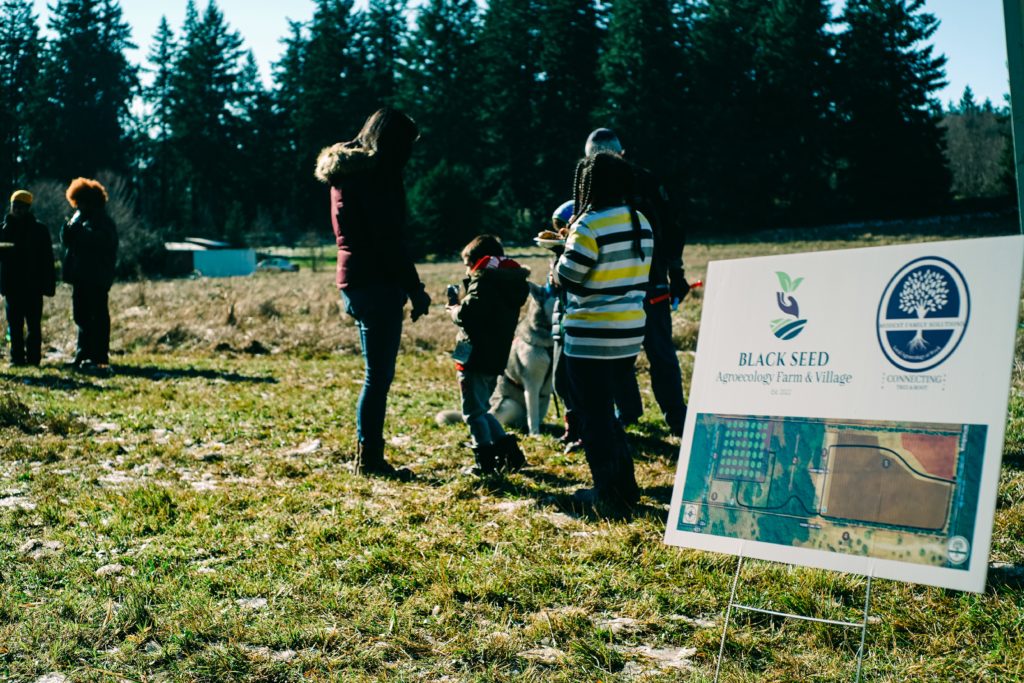 February 21, 2022 – Whidbey Island, Washington – The Puget Sound Agrarian Commons (AC) has chosen Adasha Turner, founder and director of Modest Family Solutions, as the long-term leaseholding steward of the land gift that started the Puget Sound Agrarian Commons and the Agrarian Commons movement. Caroline Gardner, the previous owner of the land, shared the vision of ensuring that the Pacific Northwest benefit from a legacy of land and agriculture connected to people and place, and saw the potential to catalyze a community-centric model for farmland stewardship. Gardner gifted her ten-acre farm to Agrarian Trust in November of 2019. The Puget Sound Agrarian Commons in Western Washington is now actively building relationships with partner organizations, landowners, and farmers who share a similar vision. Black Seed Agroecology Farm Village will launch on the land donated by Caroline Gardner.
Modest Family Solutions will obtain a 99-year secure, affordable, and equity-building lease. With farmland access secured, Modest Family Solutions and Black Seed Agroecology Farm Village will use this secure land access and tenure to support the Black Diaspora, Indigenous peoples, immigrants, refugees and other communities of color to reconnect to humanity through farming, food, and healing spaces. The land will be used by Modest Family Solutions to grow food to be sold and gifted to BIPOC communities, and will also be used for youth agroecology education.
As the first land gift to Agrarian Trust, the Whidbey Island farmland donation catalyzed the national Agrarian Commons movement, followed by the launch of 12 Agrarian Commons around the United States. Each of these Agrarian Commons will include a community-owned and governed network of farms acquired for the purpose of providing long-term, affordable, secure access for next generation farmers to produce healthy foods for their region in an ecologically sound manner.
The Agrarian Commons model addresses two of the primary obstacles for contemporary farmers: the high cost of land and high debt burden of modern agriculture. With 400,000,000 acres of farmland currently changing hands and systems of ownership and federal farm policy that impoverish both land and farmers, now is the time for transformation in how land is owned, accessed, valued, and tended.
Subscribe for updates: https://www.agrariantrust.org/newsletter-subscription-sign-up/
Follow: @agrariantrust | #agrariancommons #PSagrariancommons
###