Agrarian Trust Supports Small Farmers—no Butz about It
"Adapt or die."
–
Butz's Law of Economics
In 1977, two of the most influential figures in the history of American agriculture met at Manchester College in North Manchester, Indiana, to debate two widely differing visions of farming, culture, and the future of American farmland. Wendell Berry, the renowned poet, farmer, and writer defined the difference between himself and his rival, Earl Butz—the Secretary of Agriculture (1971 to 1976) widely credited with setting in motion the rapid consolidation of farmland in the United States—in simple terms. "We may never meet," said Berry, "because he's arguing from quantities while I'm arguing from values." Where Berry saw the widespread loss of community, rural values, and care for the land, Butz saw an opportunity for increased profits.
The 1977 debate between Wendell Berry and Earl Butz, still relatively unknown next to the rest of Wendell Berry's oeuvre, provides a fascinating look into the ideology of industrial agriculture and the courage of those who oppose it. The work of farmers, writers, and activists like Wendell Berry inspire the work of Agrarian Trust to radically transform the US food system. The agricultural system built by profit-motivated politicians like Earl Butz, and its destructive effects on our health, communities, and livelihoods can no longer be justified.
With his closely cropped gray hair and self-assured drawl, Earl Butz was the spitting image of a Southern patrician. Just one year before the 1977 debate, Butz had resigned as Secretary of Agriculture for making a racist remark. Four years after the debate, Butz was convicted of tax fraud. Yet in spite of, or perhaps more accurately, as a result of his questionable ethics, Butz managed to transform the face of American agriculture during his five years as Secretary of Agriculture. Most notably, Butz dismantled the set of price controls and economic protections for farmers set in place by the New Deal administration, allowing large farms to flood the markets with cheap commodities and drive small farms out of business, leading to the rapid loss of small farms and consolidation of US farmland. Butz's legacy was cemented in his well-known and clearly very carefully contemplated aphorism: "Get big, or get out."
Wendell Berry was Butz's polar opposite. In 1977, Berry published The Unsettling of America: Culture and Agriculture, in which he criticized Butz's agricultural policy for its blindness to local ecologies, the health of communities, and the integrity of shared values. Berry weaves a belief in the deeply integrated nature of agriculture into his nonfiction, creating space for the qualitative aspects of agrarian life, such as community values, culture, and ecologies, rather than reducing it to abstract data points such as productivity levels or profitability. As Laura Dunn, the director of the 2017 film "Look and See: a Portrait of Wendell Berry," put it, "I think his nonfiction writing is infused with poetics all over the place. He sees segmentation or categorization as a function of the industrial mind. He very much believes in interdisciplinary thought."
The difference in Berry and Butz's worldview is immediately apparent in their speeches at the 1977 debate. Where Berry builds his argument from a qualitative account of his home in Henry County, Kentucky, Butz speaks from the perspective of international politics, drawing on rote data to justify the use of food as a tool for geopolitical dominance.
Butz's opening speech, composed primarily of anecdotes and impressive-sounding numbers, revealed a zealous commitment to consumer culture and the advancement of United States' power abroad.
For Butz, the depopulation of the countryside meant increased efficiency in food production and less farmers to pay. "Today we feed ourselves on less than 17 percent of our take-home pay in America," declared Butz. "That's less than any place else on the face of the Earth." With the money saved on food expenses, Butz believed, US residents could lay claim to new, previously unseen levels of affluence. TVs, cars, and frozen dinners—"built-in maid service," according to Butz—were the new foundations of American life. To prove his point, Butz posed the question: "how many people have two televisions in the audience?" Then later, "how many people have three?"
The increased affluence of US citizens was also made possible by the increasing number of workers no longer tied to the land. Butz recalled a conversation he had with Leonid Brezhnev, the General Secretary of the Communist Party:
"I sat in Brezhnev's office a few years ago and we were discussing agriculture with remarkable frankness. He said, 'forty-five percent of my people are on the land. And I can't put my people into the business of producing consumer goods—TVs and radios and that kind of stuff—'till I can learn to somehow feed my population with less than 45 percent of my people on the land.' And I thought, 'yes sir, Mr. Brezhnev, you are right now where my country was when I was born'… We were an agrarian nation— 45 percent of us worked on farms. If we had known then how to make nice automobiles and radios and TVs and bath tubs and nice schoolhouses like this one here… We couldn't have spared the manpower to do it. We had to have our people in the field with a pair of plow handles in their hands."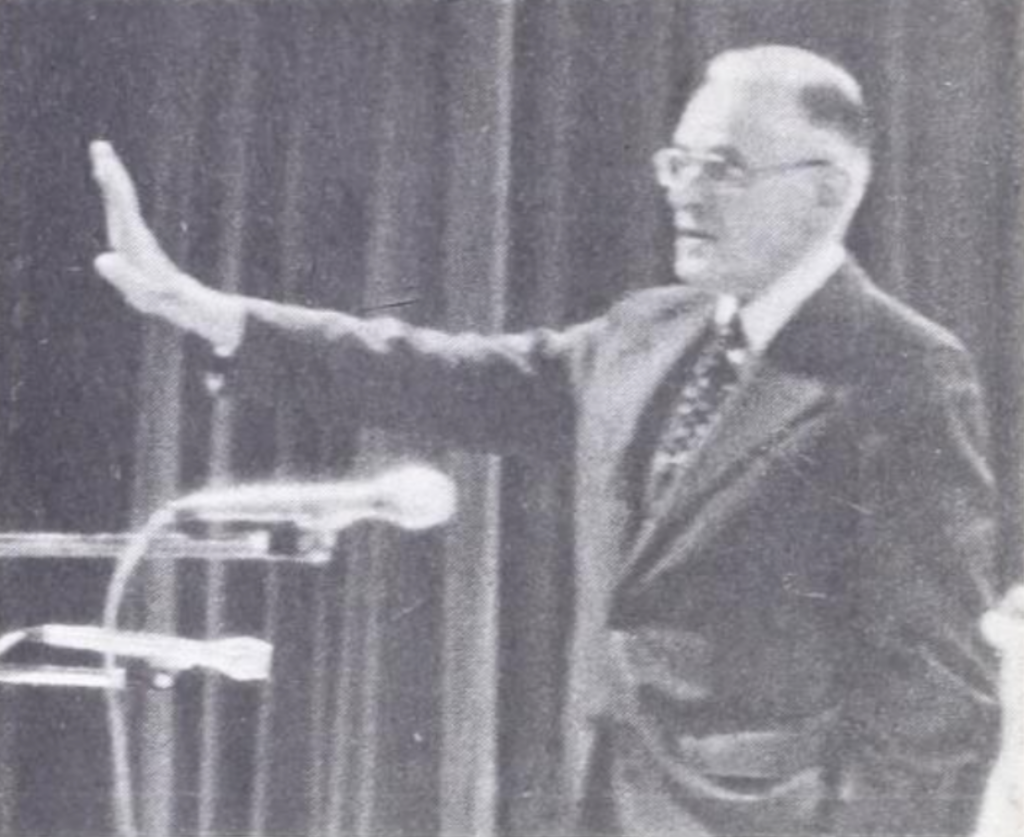 In other words, less farmers meant more factory workers. More factory workers meant more TVs, washing machines, bathtubs, cars, and most importantly, profits. The new abundance of material goods would allow the US to project its material affluence abroad, and position itself as a viable alternative to the radical social and economic program proposed by its Soviet rival.
Butz saw this loss of small farms as an inevitable, but ultimately desirable, consequence of modernization. Thus the modestly named, and timelessly charming Butz's Law of Economics: "Adapt or die."
What Butz failed to mention, however, is the role that powerful policy makers like himself have in shaping demographic and economic outcomes. The policy of "get big or get out" and the advancement of industrial agriculture through the displacement of small farmers was a deliberate attempt to consolidate power in the hands of a select few agribusinessmen and politicians. Butz clearly knew that depopulating the countryside would lead to drastic shifts in the U.S. economy and lifestyles of US citizens; he just believed that these shifts would be in the interest of US foreign policy and large business owners.
Wendell Berry was keenly aware of this contradiction in Butz's worldview. "I think what we all want to try is the future," he pointed out, "It's just a question of how we try, and who gets to make the attempt." In other words, Butz's vision of three TVs and abundant frozen dinners for every US household wasn't the only possibility for the future.
Instead, Berry imagined a future in which the well-being of communities and the land would be prioritized over the bank accounts and foreign policy objectives of a select few business people and politicians. "My basic assumption when talking about agriculture is that there's more to it than just agriculture," argued Berry. "That you can't disconnect one part of a society from all the other parts and just look at the results and that alone."
He continued, "As I see it, the farmer standing in his field is not simply a component of a production machine. He stands where lots of cultural lines cross. The traditional farmer, that is the farmer who first fed himself off his farm and then fed other people, who farmed with his family, who passed the land on down to the people who knew it and had the best reasons to take care of it—that farmer stood at the convergence of traditional values, our values: independence, thrift, stewardship, private property, political liberties, family, marriage, parenthood, neighborhood—values that decline as that farmer is replaced by a technologist whose only standard is efficiency."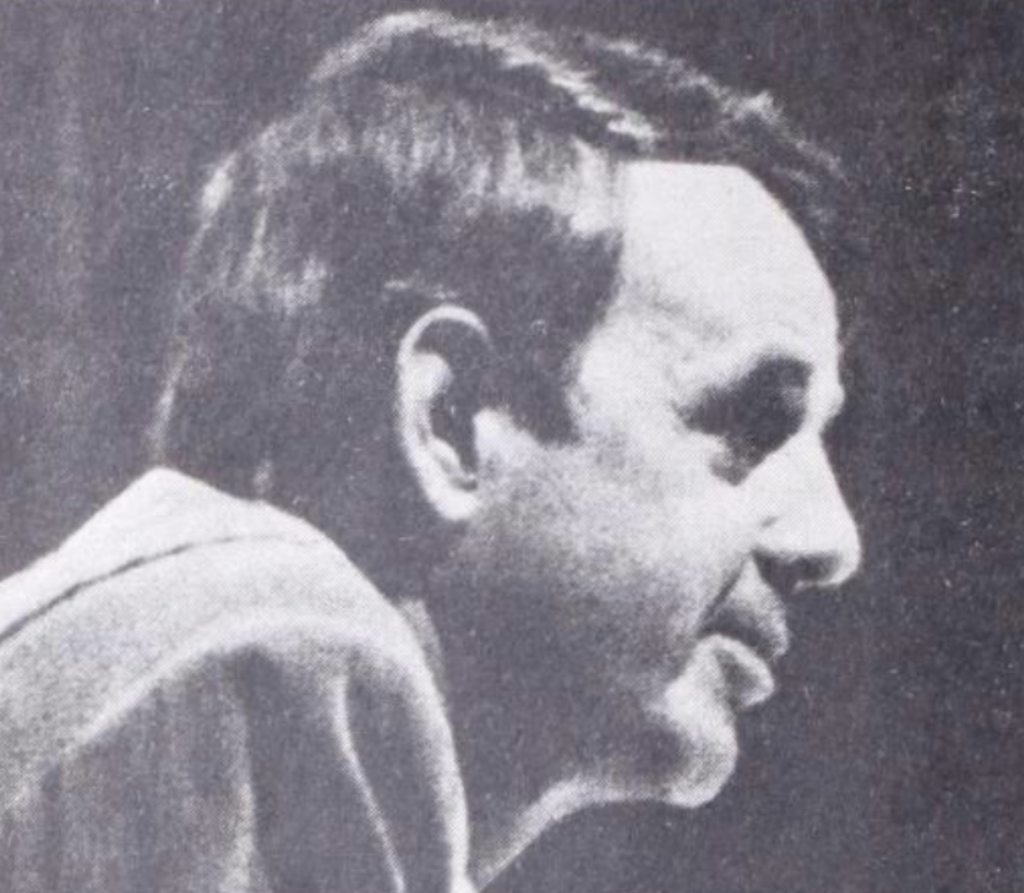 The farmer, in other words, is not only the steward of land, but also of community, the responsible use of resources, and regional control of food production. Technical specialists impose their narrow fields of knowledge and reduce the network of relationships associated with agriculture to pest reduction, disease control, and productivity. Berry's farmer, on the other hand, inherits their knowledge from the community and their experience with the land, leading to a farming practice that takes into account the array of qualitative aspects associated with farming.
In its original form, however, Berry's traditional farmer lacks the inclusivity necessary to justly transform the US food system. Certainly, the climate crisis shows that Butz's vision of endlessly expanding consumption is not only contemptible, it is also impossible to sustain. Berry's intergenerational farming family is one response to this crisis. But it is also worth remembering that 98 percent of US agricultural land is owned by white farmers, while the majority of wealth in the United States is inherited, making it exceedingly difficult for Indigenous and Black farmers to access land. As a result, it is necessary to expand Berry's concept of the traditional farmer beyond white, Christian values ("private property… family, marriage…"), while demanding land access for new and BIPOC farmers.
Still, Berry had a great deal of foresight when warning against the narrow-mindedness of industrial agriculture. Today, agricultural land is concentrated in the hands of an increasingly small number of farms. The deregulation of the global marketplace has been accompanied by an expansion of industrial practices to communities who have traditionally relied on communal land cultivation and local seed breeding. Meanwhile, the consumptive culture championed by Earl Butz is more pervasive than ever. Butz's TVs are now sitting in landfills, leaking poison into their surrounding environment. According to the 2020 Global E-Waste Monitor, 53.6 megatons (Mt) of e-waste were generated in 2019 alone. Where 43.7 Mt of this 53.6 Mt ends up "is unknown; this e-waste is likely dumped, traded, or recycled in a non-environmentally sound way."
The debate between Butz and Berry did not end with the speakers' closing remarks. Organizations like Agrarian Trust continue to promote small and mid-size, community-controlled farming as the future of US agriculture. With the expanding climate crisis and the rapid loss of US farmland, it is more important than ever to realize that agriculture is about more than just producing cheap food; it is the material basis of thriving and independent local communities, cultures, and values. Furthermore, instead of simply defending small farms and local communities that currently exist, it is necessary to reinvent the local, creating space for inclusive and constantly evolving rural identities, along with new, lasting relationships with the land. The Agrarian Commons is an important step in this direction. By removing land from the marketplace and placing it in the control of the farmers and their communities, the Agrarian Commons provides the long-term security necessary for farmers to invest in the health of their land and communities. Agrarian Trust supports small farmers—no Butz about it.