Some of the influential elders who shaped sustainable agriculture before modern times have left their mark on this world and still offer much inspiration to newer generations of land stewards across the globe today.
Editor's Note: This article is the third in a new series from Agrarian Trust and our contributors exploring the human side of land transition. Stay tuned for monthly posts from diverse voices, including farmers of all ages and backgrounds.
---
by Darby Weaver
Walking among the trees that stand in a dense cluster just beyond the edges of my vegetable fields, my mind often drifts to thoughts of my grandparents. It is difficult to put into words the feeling I get when I think about our time together. Their energy has always felt like it was coming from a distant world, much different than the one I have come to know. The stories of their lives were whittled down into poems and punchlines that always struck me directly in the heart and left me with seemingly more questions than answers. I have come to understand that this is the true nature of wisdom, each truth a stepping stone into the infinite and miraculous unknowns of our Universe with no finish line or resting place in sight. Their inability to tell me what we're all reaching for having to do with the evolution of lives that have expanded like ripples from a raindrop on a lake, simply because they were born, and they can't know what waits for us all at the end while their grandchildren and great grandchildren are busy inventing futures of their own.
It is a beautiful sentiment to acknowledge the endless possibilities of tomorrow, and yet there are forces driven by our collective human culture that would have us throwing away any information that no longer seems relevant within the 24 hour news cycle. As the Universe continues to expand, the acceleration of humanity is reaching a frenzied state with unmoderated access to technologies designed to keep us alert and yearning for whatever is fresh and satiates our desire for instant gratification. With Google at our fingertips, there isn't any topic we shouldn't already seem to know everything about, and this creates an egoic barrier between our voracious desire for updated content and our more humbled ability to learn from experienced others. Appearing knowledgeable has become more important than knowledge itself and this lack of depth in our society has contributed to the loss of craftsmanship, skills and trades, and resilience in our communities today.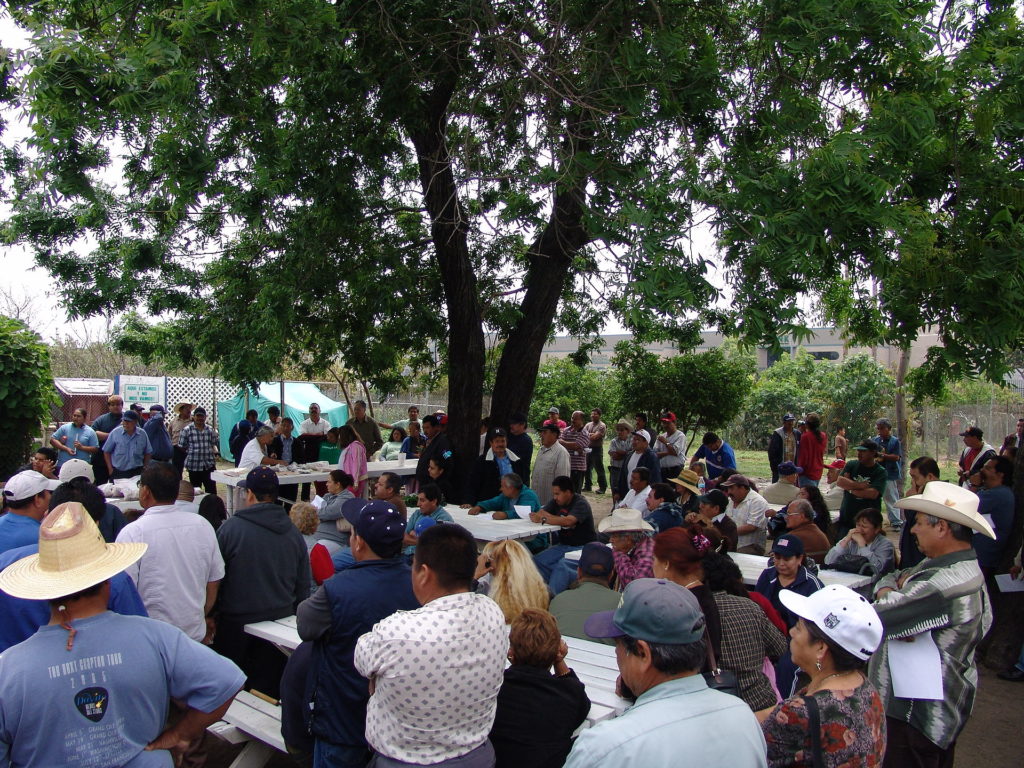 There are few facets of our society where this is more evident than the systems we have created to manage our elders. Our single-use culture has become so infatuated with the idea of progress that anything that appears to slow the flow of resources and energy down from conception to manufacture is considered dead weight. Our elders, at large, have been stripped of their dignity and have been labeled purposeless in a society operating without a rear view mirror. Many of our elders are placed in nursing homes to wait out their time on this Earth, rarely visited and holding within them answers to questions no search engine could give. Somewhere along the way we've decided that we could simulate the intricate unfolding of human experience on screens, and it has left us vulnerable to the potential hardships that are predicted to befall us within a changing climate.
Agriculture itself has been split into so many practices, theories, and methodologies, and there have been influential beings from all walks of life that have carried torches and taught others as they have lived and learned, blazing their trail.
While the overwhelming mainstream trend urges us to make our elders comfortable and quiet, tucked away as to not interrupt potential productivity, there are communities all over the globe that have remained tuned to the gifts of those who have spent the most time rooted to the Earth. Their experiences and wisdom have served as important building blocks for what a future might look like. One of these communities is the sustainable agriculture community of the United States.
Agriculture itself has been split into so many practices, theories, and methodologies, and there have been influential beings from all walks of life that have carried torches and taught others as they have lived and learned, blazing their trail. As industrial agriculture grew in strength and influence in the world, so many were called to take up arms against it in defense of traditional wisdom, sustainable practices, and the complex structure of our natural world. Sometimes the most beneficial tools in an integrated, ecological system are the plants and animals themselves and to truly work effectively with these living entities, one must spend years cultivating a deep relationship with them, throughout the changing seasons. The knowledge base of an agricultural system that relies on the sentience of the Earth to generate harmony is a trade that is passed down by individuals who have made it their life's craft to create, innovate, and deepen the opportunities for humans to co-create with the cyclic rhythms of nature.
Some of the influential elders who shaped sustainable agriculture before modern times have left their mark on this world and still offer much inspiration to newer generations of land stewards across the globe today. Their immense efforts in research and design have built the foundation for the transformational energy that has the power to redirect the momentum building within the oppressive, exploitative modern model of food production. The list of those who have come before is long and includes the inspired work of George Washington Carver, the anthroposophic teachings of Rudolf Steiner, the rural civil rights activism of Fannie Lou Hamer, the presidential advisement of Booker T. Washington, the creative design work of Bill Mollison, and the exploratory research of Maria Thun, to name a few. The United states has also benefited from the diversified and integrated agricultural techniques of Indigenous cultures, the tools and skillsets brought into the country from immigrants, and of course, the stolen crafts, methodologies, and traditional wisdom brought into the United States during slavery.
From these well established roots, new visions for agriculture emerged and new elders have woven together the fragments of the Earth and now lead the charge against the commodification of life on this planet. There are several individuals throughout the United States who have been essential in nurturing and elaborating on these systems and have taken the helm as our guiding elders. They are but one part of a greater asset in this country of skilled craftsman, who inhabit all regions, that carry the fire of their community history in their belly and are available all over the country as a resource for young and beginning farmers. I'd like to highlight some individuals who have done incredible work specifically in the United States, acknowledging the fact that this list is utterly incomplete.

The Northwest
Dr. Elaine Ingham – Dr. Elaine Ingham is a soil biologist and research scientist with four decades of experience. She has single handedly made soil biology and ecology more accessible to growers across the United States and has provided individuals with the information they need to succeed utilizing natural and organic methods. Her research with the Soil Food Web has helped bring more land into organic production and introduced the United States to the microscopic organisms that develop resilience in our soils.
Michael Pilarski – Michael Pilarski has established over 10 agroforestry systems in Washington, Montana, and Oregon. He has been working in sustainable agriculture for over 45 years and has taught numerous students that now practice alternative agriculture and design today. He is a wildcrafter that considers himself successful for how much he has enjoyed his life in nature and is a huge proponent of biomass accumulation on agricultural sites.
Mike Maki – In 1978, Mike Maki organized the first Tilth chapter in Southwest Washington. The mission of the organization was to bring people together to help organic producers manage their production, marketing, distribution, and they started a peer based organic certification program. He was one of the leaders of the NW Permaculture movement and is passionate about training former prisoners in green careers.
Nate Jones – Farming at Kings Crown Organic Farm for the last 30 years in Southern Idaho, Nate Jones learned about managing plants and animals from his father and has converted his family land to organic production. Nate focuses on cover crops, balancing livestock and cash crops for fertility, and protecting the flora and fauna of native ecosystems buffers to sustain the viability of his land.
Toby Hemenway – Toby Hemenway was a permaculture visionary and author of the best selling permaculture book in the world, Gaia's Garden: A Guide to Home-scale Permaculture. He passed away in 2016, but left the world having taught over 60, 72-Hour design courses and having lectured at numerous major nationally renowned regenerative agriculture conferences and gatherings. His work still inspires many today through his publications and recordings.
Frank Morton – Founder and owner of Wild Garden Seed, Frank Morton is a plant breeder and seed keeper. Starting out growing salad greens with his wife Karen, Frank quickly became interested in the variations he was seeing in open pollinated lettuce varieties. He embarked on a journey that has led to over 30 years of seed breeding and has contributed to some popular open pollinated varieties of lettuce found today.
Michele Evans – A permaculture teacher, writer, and alternative energy installation specialist, Michele Evans spends her time teaching others how to meet new goals on their journeys towards self sufficiency. She believes wholeheartedly in the importance of every individual's opportunity to take care of their personal food supply and their sources of power.

The Southwest
Don Bustos – Don Bustos farms sustainably on his family land in New Mexico, elaborating on a rich history of cultivation that spans the last three centuries. Don is the co-director of the American Friends Service Committee's New Mexico branch where farmer training programs are offered to new and beginning growers. Don draws inspiration from his ancestors and is motivated to help people of color reconnect with their ancestral roots to land.
Roxanne Swentzell – A founding member of Flowering Tree Permaculture, Roxanne Swentzell, has dedicated her life to permaculture, adobe and natural building, clay and bronze artwork, and preserving the Pueblo culture. She has taught many eager students, written publications, and has traveled nationally speaking about art, agriculture, and the harmonious balancing of opposites.
Amigo Bob Cantisano – Amigo Bob Cantisano founded the Ecofarm Conference, the largest sustainable agriculture gathering in the Western United States. Developing his relationship to organic farming systems in the 1970s, Amigo started a natural foods buying club, was involved in early efforts to certify organic farms in California, and helped found the California Certified Organic Farmers group.
Larry Santoyo – For the past 30 years, Larry Santoyo has been a permaculture practitioner and teacher, having taught lessons alongside Bill Mollison around the United States and Australia.  He has taught at many prestigious universities and is now the Senior Designer at Earth Flow, Los Angeles, one of the largest permaculture firms in the world.
Malaika Bishop – Co-director of Sierra Harvest, Malaika Bishop works to connect families to local, seasonally produced foods. Malaika is passionate about giving people the tools they need to make healthy choices for themselves, their families, and the planet. She has been celebrated for her work in bringing sustainable agriculture to a broader audience and guiding people into making more informed decisions about their diet.
Dennis Klocek – Dennis Klocek has authored nine books, leads Consciousness Studies courses at the Rudolf Steiner College and is the founder of the Caros Institute, a not for profit organization dedicated to studying the connection between meditation and a person's impact on the greater world. Dennis's visionary look into agriculture has contributed to lectures, a weather forecasting project, and has encouraged many to explore the greater alchemy of life on planet Earth.
Scott Pittman – Having been introduced to Permaculture by Bill Mollison himself in 1985, Scott Pittman has experienced a lifetime's worth of design and agricultural innovation through his travels across the world, teaching permaculture for over 30 years. He now continues his work introducing the newest generation of permaculture practitioners to his many lessons learned in Santa Fe, New Mexico.
In the Middle
Will Allen – Will Allen is a retired professional Basketball player and the founder of the recently folded organization Growing Power, an urban agricultural nonprofit offering programs to children and growing in more than 100 hoop houses. Along with teaching individuals about growing food, experiences included food preservation and compost making. Will Allen continues his work today educating individuals and empowering people of color to stand up for justice in the food system.
Jim Riddle – Jim Riddle has been an organic producer for over 30 years. Growing up on a diversified farm, Jim has a lifetime of experience and has been instrumental in the establishment and momentum of several organic initiatives. His farm Blue Fruit Farm focuses on organically produced berries, and his time off the farm is spent speaking and educating individuals about the importance of organic practices as an environmental activist.
Denise O'Brien – Denis O'Brien is an organic farmer from Iowa who founded the Women Food and Ag Network to help bring the voices of women into the agricultural conversations occurring in the United States and abroad. Through outreach, women helping women initiatives, and a program called Women Caring for the Land, Denise has worked to support the efforts and voice of women in the global sustainable agriculture movement.
Venice R. Williams – Venice Williams is the Executive Director of Alice's Garden, a mission driven organization and urban farm dedicated to providing models of regenerative farming, community cultural development, and economical agricultural systems. The farm serves as a center for neighborhood based experiences and education to bring more resilience to the surrounding communities.
Mark Shepherd – Mark Shepherd is an author, teacher, and founder of New Forest Farm, a 106-acre perennial agriculture savanna. He has been essential to the success of numerous organic initiatives and has been a farmer member of the Organic Valley Cooperative since 1995.
Winona LaDuke – Winona LaDuke is an environmentalist and political activist who lives and works on the White Earth reservation in Minnesota. She has been inducted into the National Women's Hall of Fame and has won many awards for her work in The White Earth Land Recovery Project. Author of five books, she is an internationally renowned activist focusing on human rights and ecological restoration of degraded landscapes.
Marney Blair and Lisa Bjorn – Marney Blair and Lisa Bjorn own an organic, CSA-driven operation where they grow on land purchased by Lisa's father in the 1970s. Fulcrum Farm focuses on the production of nutrient dense grains and seeds, making compost, and raising cows, pigs, turkeys, meat birds, and egg layers.
Temple Grandin – Temple Grandin has dedicated her life to ensuring that the meat and dairy industry in the United States improve livestock management with intuitive designs, welfare guidelines, and other measures that seek to reduce the pain and fear experienced by handled and slaughtered animals while alive. She is widely recognized as an expert on the welfare of cattle and pigs and was named "One of the Most Important People of the Year" by Time Magazine.
Wendell Berry – Farmer and author, Wendell Berry has written 40 books of poetry, fiction, and essays centered around environmentalism and farming. Farming in Kentucky for over 40 years, Wendell has inspired countless individuals and The Berry Center, a program driven organization dedicated to conserving land and keeping farmers farming well, has been created to continue his legacy.
Wes Jackson – Founder and President Emeritus of The Land Institute, Wes Jackson, is an author, environmental activist and was included in Life Magazine's list of 100 of the most important people of the 20th century.
The Southeast
K. Rashid Nuri – Rashid Nuri is an author and founder of the urban farming project, Truly Living Well in Atlanta, Georgia. He is a former appointee to the United States Department of Agriculture and has dedicated his life to bringing fresh, sustainably produced foods to neighborhoods in the city. Truly Living Well connects people to produce through an onsite market and CSA and serves as a community center for agricultural workshops and trainings.
Hugh Lovel – Hugh Lovel is a farmer, author, and international agricultural consultant specializing in Biodynamic land stewardship. Hugh travels the world to educate people about the connectedness of ecological communities and how they relate to and rely on the greater rhythms of our Universe.
Relinda Walker – Returning to her family land in Screven County, Georgia, Relinda Walker pioneered the organic farming movement by converting her father's conventional cropland to organic production. Serving on boards, speaking, and leading workshops, Relinda has been instrumental in the establishment of sustainable agriculture practices in the Southeastern United States.
Reverend Richard Joyner – Reverend Richard Joyner is the son of a sharecropper whose passion for supporting the health and well-being of people brought him back into farming himself. He has launched several gardens throughout his career, developed a summer camp, and even designed an after-school program for children focused on the importance of healthy, natural foods.
Jeff Poppen – Jeff Poppen has been farming Biodynamically for the past 40 years and has written a gardening column for the Macon County Chronicle for the past 20 years. Jeff has appeared on a Nashville PBS television program, Volunteer Gardener, for the past 15 years. He is an author and educator operating Long Hungry Creek Farm, a Biodynamic vegetable and beef farm with a 150 member CSA, offering events, workshops, and internship opportunities for eager learners.
Joel Salatin – Farmer and author, Joel Salatin, has written 12 books and operates one of the most well-known farms in the United States. Polyface Farm has been declared a model for profitable, sustainable agriculture and currently serves more than 5,000 families in Virginia. Speaking, writing, and teaching, Joel considers himself an environmentalist and a capitalist hoping to create systems that need not be driven by just one or the other.
Ira Wallace – Ira Wallace is the intellectual and physical energy behind the founding of Southern Exposure Seed Exchange. She is an author, a highly studied grower and plant breeder, and has been essential in the forming of important sustainable communities in the state of Virginia.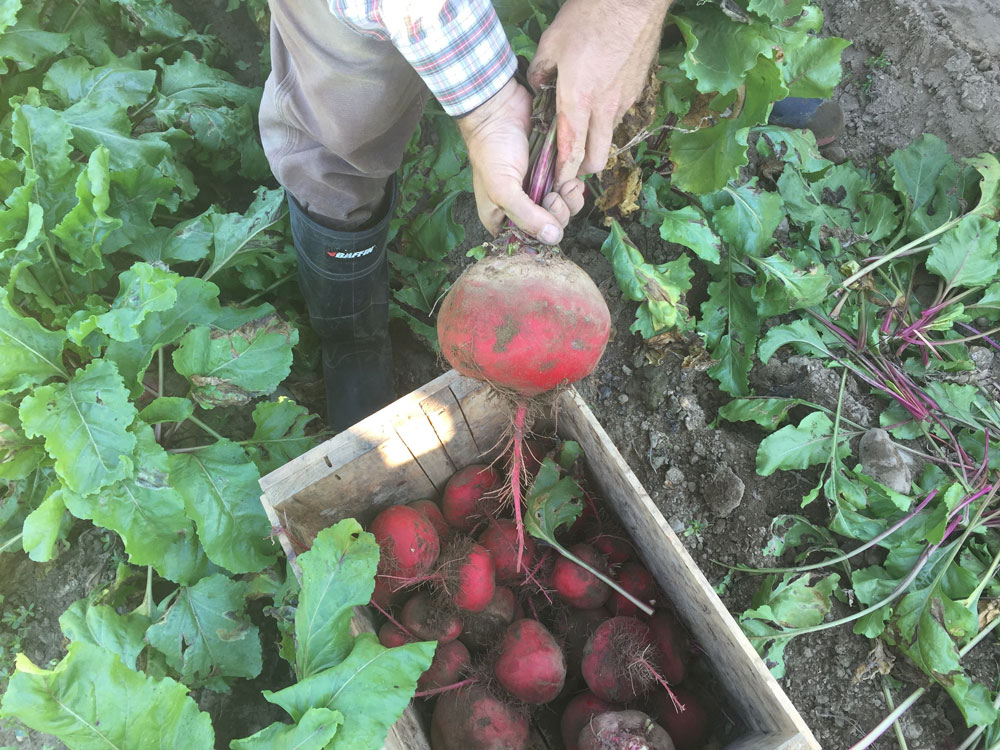 The Northeast
Eliot Coleman – Eliot Coleman has more than 50 years of experience as an organic vegetable producer and has authored several best selling books on the subject. From his Four Seasons Farm on the coast of Maine, Eliot has developed specialized tools and methods to enhance the profitability and efficiency of organic vegetable production.
Groh, Geiger, and Graham – Trauger Groh, Lincoln Geiger, and Anthony Graham created the Temple-Wilton Community Farm, a membership community and CSA Farm in 1986 and today it serves as a hub for biodynamic agriculture, community, and sustainable farming practices that are shared through workshops, talks, and on farm apprenticeships.
Karl Hammer – Karl Hammer is the founder and president of Vermont Compost Company. Karl has been involved in sustainable farming since he was a teenager. From his lifetime of experience, he has developed a fine craft in the creation of compost and potting soils from ethically sourced materials. Karl's work has ensured the success of growers across the United States. Today he leads workshops and gives talks in hopes of encouraging others to develop regenerative systems for waste.
Karen Washington – A native of New York City, Karen Washington is a James Beard Award winner, community gardener, and activist working to transform empty lots into community gardens in neighborhoods across the Bronx and the other neighborhoods in NYC. She has served on many boards and lead many organizations focused on sustainable agriculture, community development, and co- founded the Black Urban Growers organization.
Rudy Arredondo – Founder and president of the National Latino Farmers and Ranchers Trade Association, Rudy Arredondo has dedicated his life to bringing opportunities and protections to Latino farmers across the United States. Crossing the border from Mexico into the United States at 3 years old, Rudy has spent a lifetime learning about agriculture and defending the rights of Latino farmers and farm workers.
Lorrie Clevenger – Co-founder of Rise and Root Farm in New York State, Lorrie Celvenger is a founding member of the Black Urban Growers organization and has developed extensive curriculum and programming for innovative urban farming initiatives. Involved in countless sustainable and urban agriculture-centric organizations, Lorrie is a full time farmer raising crops on 3 acres in Chester, NY.
Elizabeth Henderson – Farmer, activist, and writer, Elizabeth Henderson was the founder of NOFA Massachusetts, has served on many essential sustainable agriculture boards, and has written important pieces that have stretched their influences to communities across the nation. She has received several awards for her dedication to organic agriculture and justice in the food system.

---
Standing in the forest, I can feel the wisdom of the trees emanating from their swaying branches. Their rooted position in the valley, rising tall above the changing nature of the open land, has allowed them to quietly observe the stubborn evolution of the world as it has unfolded and been altered by the many hands of a developing human culture. I think for a moment what the landscape would be like without the guidance of these trees and a deep-seated anxiety blooms in my heart. This feeling is all too familiar and arises in me often as I watch our human family lose touch with the forces that make the Earth eternal. As our society continues to rip the ecological world out, root and stem, the natural elders of the Earth and their guiding energies are lost and replaced by quick growing weeds and fragmented imaginations.
When our youth grow without the influence of their elders, it is much like a field of brambles never having met a tree. The brambles are resilient and will make their way towards fruit, but they will never achieve the cumulative powers of an ancient tree, tying the intelligence of the Earth together through mycelium stretched in the soil and steering the weather patterns that stabilize the Earth in the sky. The truth is, true balance comes from the recycling of all energies involved and the harmonized evolution of old and new. The elders are the memory of the Earth, and the youth that have come to introduce their own creativity are most successful when their practices are tied to rhythms that date back to beings and crafts developed before their birth. The field full of fresh ideas and vegetables is more successful when a forest buffer protects and stabilizes the environment. This community of elders provides the scaffolding and wisdom necessary for the slow, steady development of vitality. The mixing of ecologies, old beings and new, promotes increased specialization, which is humanity's greatest opportunity for cultivation of the eternal force.
We in the sustainable agriculture movement must hold up and continue to honor the wisdom of our farmer-elders as we navigate the very real threats to land, climate, and people over the coming generations.