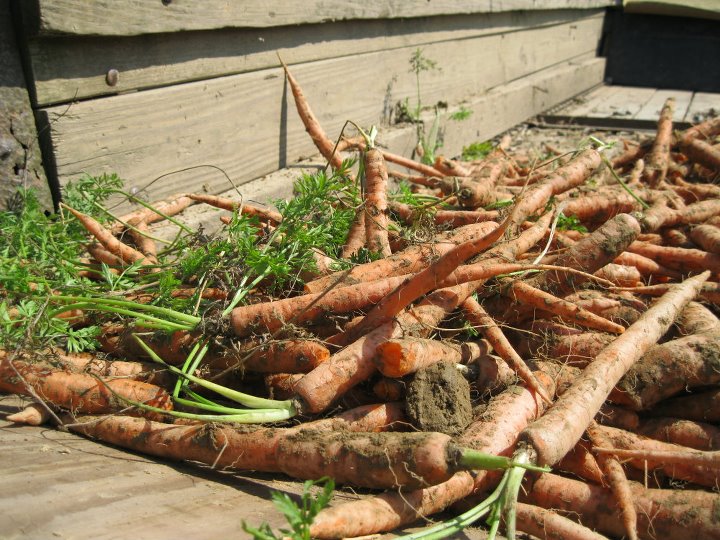 AMES, Iowa —Tom and Irene Frantzen's desire to preserve their New Hampton land for generations to come led them to bequeath the 300-acre certified organic farm to Practical Farmers of Iowa.
They announced the transition plan at the recent PFI conference in Ames.
Their voices choking with emotion, the couple offered the details of their bequest.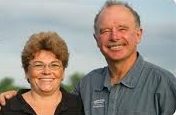 Tom shared how he was moved by Pope John Paul's words "the land is yours to be preserved generation upon generation," when the pontiff visited Des Moines in 1979. As "a busy young farmer," Tom declined his mother's invitation to see the pope. He stayed home to paint the barn but listened on the radio.
"I was dumbstruck," Tom said. "In the years that followed on the farm, we walked by faith and not by sight. We had a direction of stewardship but each step brought uncertainty."
He said the Land Stewardship Project in Minnesota and PFI made the journey easier.
Tom and Irene put their farm goals and values into writing when they took a holistic management course a few years later. They wanted "a profitable, diversified family farm that was healthy, pleasant and stable."
When the couple began to talk about generational transfer four years ago, their holistic management experience gave them a decision-making guide as they thought about what they wanted long term.
"We wrote a generational goal that we wanted long-term protection for a true Iowa family farm that has significant conservation features blended into the working landscape," Irene said.
The farm's 300 acres of crops support a 30-sow farrow to finish operation and a 60-head beef cow-calf herd.
Working with a consultant, they wrote a generational transfer plan. After letting the proposal sit for a year, they rejected the consultant's recommendations because they failed to meet their defined goal, Tom said.
Last winter, they wrote a new plan. In the event of Tom's death, the farm passes to Irene. In the event of Irene's death, the farm passes to Tom. Upon second death, the farm passes to PFI.
Their son, James, who farms with them, will be the preferred tenant with Frantzen descendants following him.
The farm can't be sold or mortgaged, and a PFI executive committee will oversee the farm. Rent will be a percentage of the Chickasaw County average. Sustainable practices will be maintained, and the tenant will be responsible for maintenance, taxes and insurance.
"There are real problems today with selling our farm to our son as my father sold his farm to us," Tom said. "Land values are ridiculously high. Our son, James, would end up with a real serious burden of debt, regardless of the price."
"We want the farm to be continually preserved and kept in the hands of an organization that's going to care for the land like we do and will maintain the name Frantzen Farm," Irene said. "PFI has brought so much to our family, and we feel like we owe something back to them."
To divide up this farm and sell its assets to the highest bidder conflicts with their goals, the couple said.
"Our children understand this," the couple said. "They realize that, because of our generational transfer plan, they won't benefit from this current run-up in land values. They understand the love and care and the legacy of the land we are trying to preserve."
"A couple of years ago, Tom stopped me in the hall and said he and Irene were thinking seriously about what would happen to their farm when they were gone," said Teresa Opheim, PFI executive director. "Tom convinced me of the serious situation we were facing in Iowa surrounding generational transfer and how are we going to have sustainable farms in 100 years if we continue to have outrageous farm prices and consolidation. It's going to take all kinds of different approaches. For the Frantzens, their journey brought them to an awesome, in the truest sense of the word, conclusion that Frantzen Farms will best be kept together in the hands of an organization that they trust. Thank you Frantzen family for your vision, commitment and trust of Practical Farmers of Iowa. On behalf of the board of directors, we are awed."
"It's a way to protect the farm and my financial future," said James Frantzen of the plan. "I have a reduced debt load and reduced financial risk of farming. It protects the farm beyond me, too."
"I'm really proud of my parents," said the Frantzens' daughter, Jess. "It was a very selfless act."
Jess and her wife, Michelle Lewison, are teachers, and they live in Owatonna, Minn.
"We are very fortunate to have a family who shares the same values and vision for the future of our farm," said the Frantzens' daughter, Jolene Schaefer. "I am excited that my brother will be able to follow his dreams of farming our land without the fate of land prices cornering him into selling to the highest bidder. The preservation of our farm legacy is all the inheritance that I could ask for."
originally written for Agri-News