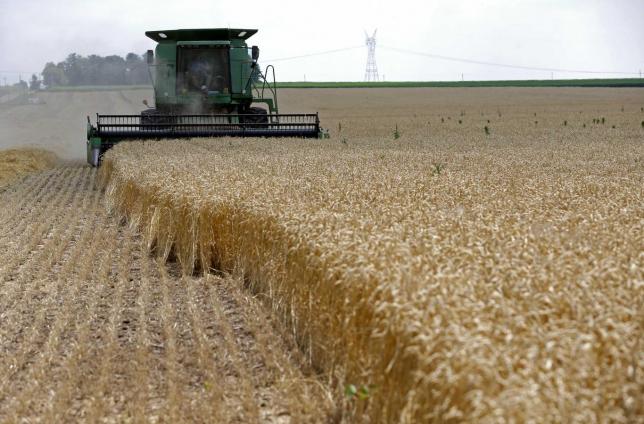 A report from Reuters News Service:
Across the U.S. Midwest, the plunge in grain prices to near four-year lows is pitting landowners determined to sustain rental incomes against farmer tenants worried about making rent payments because their revenues are squeezed.
Some grain farmers already see the burden as too big. They are taking an extreme step, one not widely seen since the 1980s: breaching lease contracts, reducing how much land they will sow this spring and risking years-long legal battles with landlords.
The tensions add to other signs the agricultural boom that the U.S. grain farming sector has enjoyed for a decade is over. On Friday, tractor maker John Deere cut its profit forecast citing falling sales caused by lower farm income and grain prices.
Many rent payments – which vary from a few thousand dollars for a tiny farm to millions for a major operation – are due on March 1, just weeks after the U.S. Department of Agriculture (USDA) estimated net farm income, which peaked at $129 billion in 2013, could slide by almost a third this year to $74 billion.
The costs of inputs, such as fertilizer and seeds, are remaining stubbornly high, the strong dollar is souring exports and grain prices are expected to stay low.
How many people are walking away from leases they had committed to is not known. In Iowa, the nation's top corn and soybean producer, one real estate expert says that out of the estimated 100,000 farmland leases in the state, 1,000 or more could be breached by this spring.