This year, with the support of a national community of Commons donors, Agrarian Trust raised nearly half a million dollars for farmland acquisition and protection. With that money, we helped farmers growing produce in the food-insecure cities of Roanoke and Petersburg, Virginia to secure farmland that would enable them to more effectively serve their communities, and restore the land to its full potential. With that money raised we also continued to support the visionary Somali Bantu farmers of Liberation Farms, by raising funds to pay the mortgage debt on their new 104-acre plot of land. 
As 2022 draws to a close, we want to take a moment from the bustle of the season to reflect on some of these successes, and to share the work that still needs to be done.
We ask that you consider the variety of giving options Agrarian Trust provides, including our Alternate Gift Catalog, the Caring for the Commons Fund, and the ongoing fundraisers in Maine, Southwest Virginia, and Central Virginia. With your help, we can chart a new path for land ownership in the United States.
Why the Agrarian Commons?
Every day, 2,000 acres of farmland are lost to development. As farmland disappears, prices rise. Faced with the high cost of land, many young farmers are forced to reconsider their career path or settle for short-term leases that prevent them from making long-term investments in their land. This inaccessibility affects Black, Indigenous, and Latinx farmers in particular, who own a disproportionately small fraction of the nation's farmland and wealth. Without a new generation of farmers taking on the mantle of sustainable agriculture, our food system is vulnerable to being overrun by agribusinesses who put profit over health and the environment.
The Agrarian Commons was created in response to this crisis of land access. By permanently removing land from the market, decommodifying it, and placing it in the control of communities, the Agrarian Commons is making land accessible to the next generation of farmers.
A Year of Giving
This year, the Agrarian Commons unleashed the power of community. In addition to supporting the ongoing fundraiser for Little Jubba Agrarian Commons, Agrarian Trust launched two successful fundraising campaigns to support land acquisition projects by Central Virginia Agrarian Commons and Southwest Virginia Agrarian Commons.
In Central Virginia, lifelong educator Tyrone Cherry III and his students imagined a space where members of the Petersburg, Virginia community could grow their own food and find rest in a city affected by high levels of food insecurity and poverty. A 5.12-acre piece of land proved to be the ideal location for Cherry's vision, while the Agrarian Commons model provided the community-centered form of land ownership that Cherry was looking for.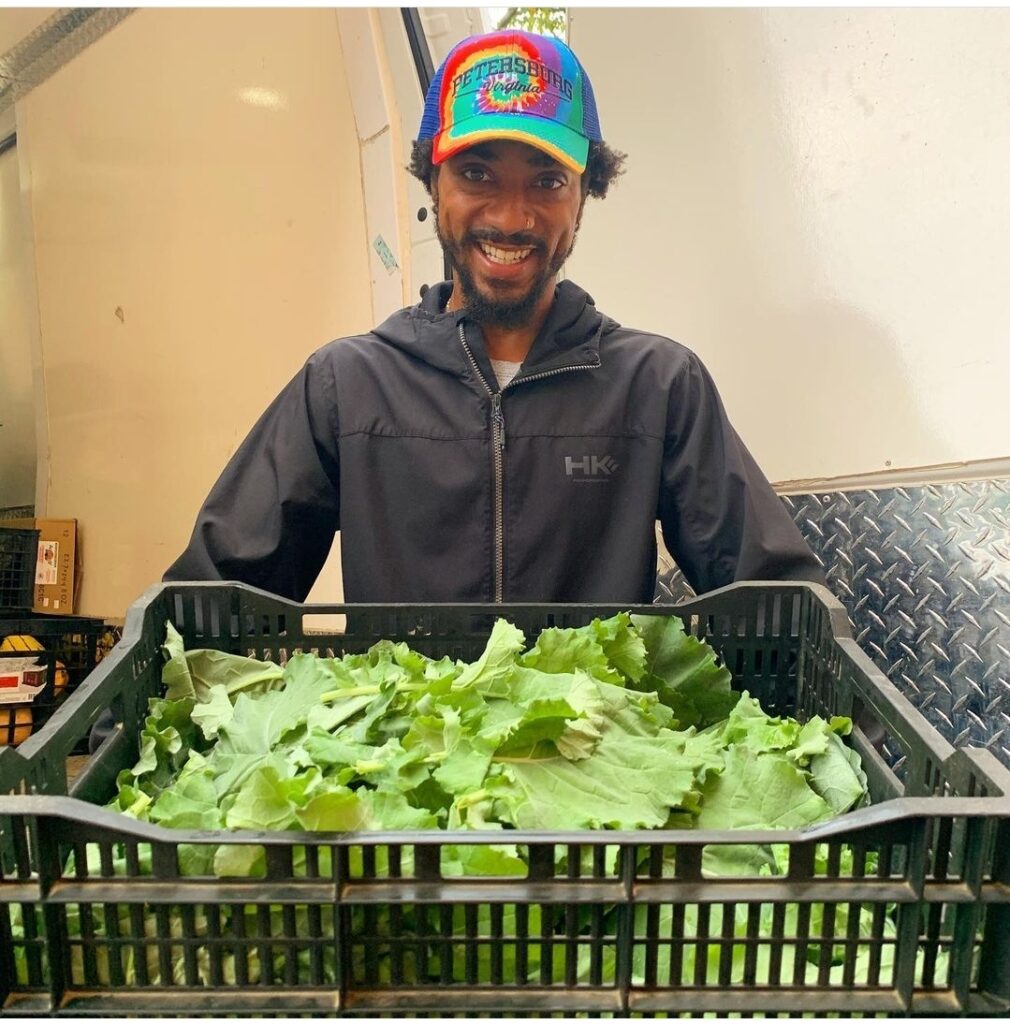 When Agrarian Trust launched the fundraiser to acquire the land in June, the Petersburg community embraced Cherry's vision as their own. One Petersburg resident, Aditi Rajadhyaksa, donated to the fundraiser because they wanted to give back to the community that had welcomed them with open arms.
"I want to show people that Petersburg is more than how it's portrayed in the media," said Rajadhyaksha. "Petersburg is a beautiful place—an oasis, of sorts. The community of Petersburg has been so welcoming to me as a newcomer, and I want to give back that love that Petersburg has given to me."
So far, with the support of Petersburg residents and donors like you, Agrarian Trust and Central Virginia Agrarian Commons have already raised the total amount needed to permanently acquire the land and to give a secure, 99-year lease to Duron Chavis and Tyrone Cherry. Only $6,000 is needed to complete the construction of an outdoor covered kitchen and pavilion, and with your continued support, we believe the rest can be raised by the end of the year.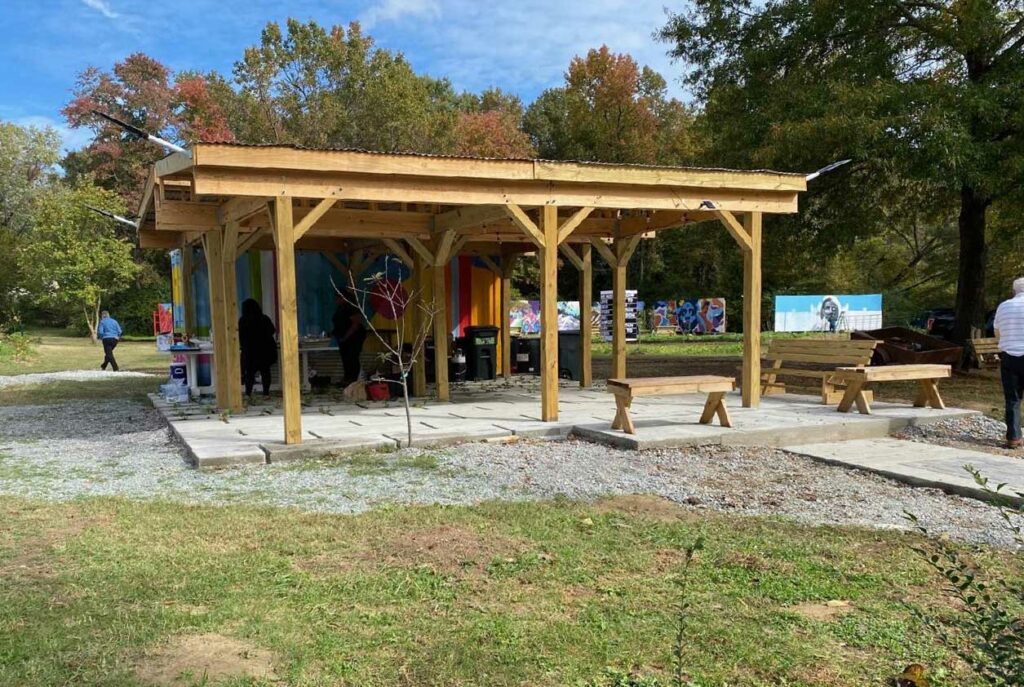 In Roanoke, Virginia, meanwhile, Cam Terry, a Black farmer, was looking for a permanent home for his farm, Garden Variety Harvest. Like many farmers, Terry had been farming on borrowed and leased land. He wasn't able to make the kind of long-term plans that, as a practitioner of regenerative farming methods, would allow him to restore the land to its full potential. When the 3.5-acre Lick Run Farm came up for sale in central Roanoke, Terry and like-minded Roanokers elected to create a new Agrarian Commons to purchase the land and hold it in trust.
Donors from the Roanoke community and around the country contributed over $261,000 to the fundraiser. But it's not over yet! You can still contribute to raise the full amount needed to purchase the land.
We hope that the success so far will be an opening chapter in an even greater expansion of the Agrarian Commons. This year's fundraisers showed the power of the Agrarian Common's to mobilize community support for a more equitable and accessible form of land tenure.
Where to Give
Wish you had gotten in on the action, or want to do more for the farmers that put food on your table? There are still plenty of ways you can help make a difference: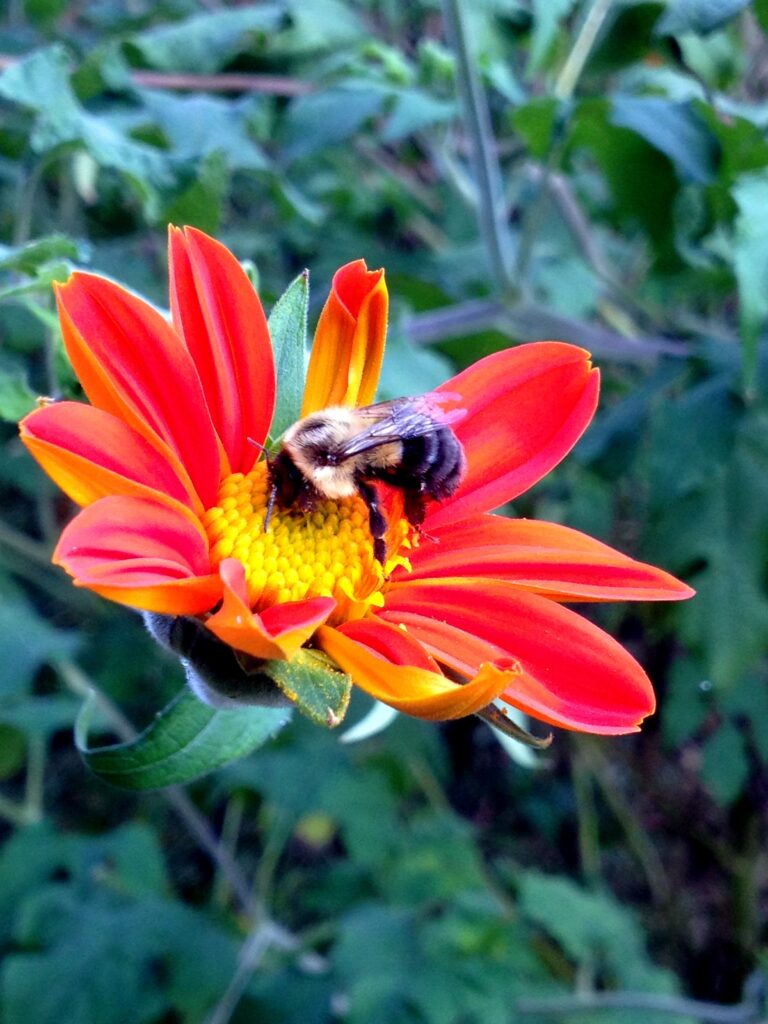 We all enjoy receiving a good scented candle or pair of socks to mark the passage of a new year. But what about the gift of pollinator habitats, solar energy, and farm infrastructure? The Alternative Gift Catalogue is Agrarian Trust's latest opportunity to help farmers take their land to the next level, transforming the existing Agrarian Commons into leading models of regenerative agriculture.
If you are interested in supporting Agrarian Trust on a regular basis, you're in luck. "Caring for the Commons" is Agrarian Trust's new Annual Fund, comprised of donors who agree to contribute a regular amount, on an annual, monthly, or weekly basis. While you might be more familiar with Agrarian Trust's project-specific campaigns, this consistent source of support allows Agrarian Trust to plan for the future, create a budget, pay and hire new staff, and the other behind-the-scenes work that makes the Agrarian Commons magic possible.
To make your donation, visit our donation page, indicate the amount you'd like to donate, along with how frequent you'd like your recurring payment to be, then select "Caring for the Commons Annual Fund." We appreciate you!
While Little Jubba, Central Virginia, and Southwest Virginia Agrarian Commons have made big gains in the past year, they still need your help. Any donation to the Little Jubba Agrarian Commons, for example, will go toward paying off mortgage debt. Visit their donation pages today to learn more.