A reflection from author, attorney, and landowner advocate Jillian Hishaw
Systematic Land Theft is the culmination of fourteen years of research and writing. The book's premise, like all my work, has its origins in my grandfather's loss of his farmland due to the dishonest tactics of a lawyer my family hired. Fueled by my grandfather's land loss and by frequent requests for legal assistance from people who look like him, I set out to document the history of the tactics that have allotted white people over 98 percent of all US farmland.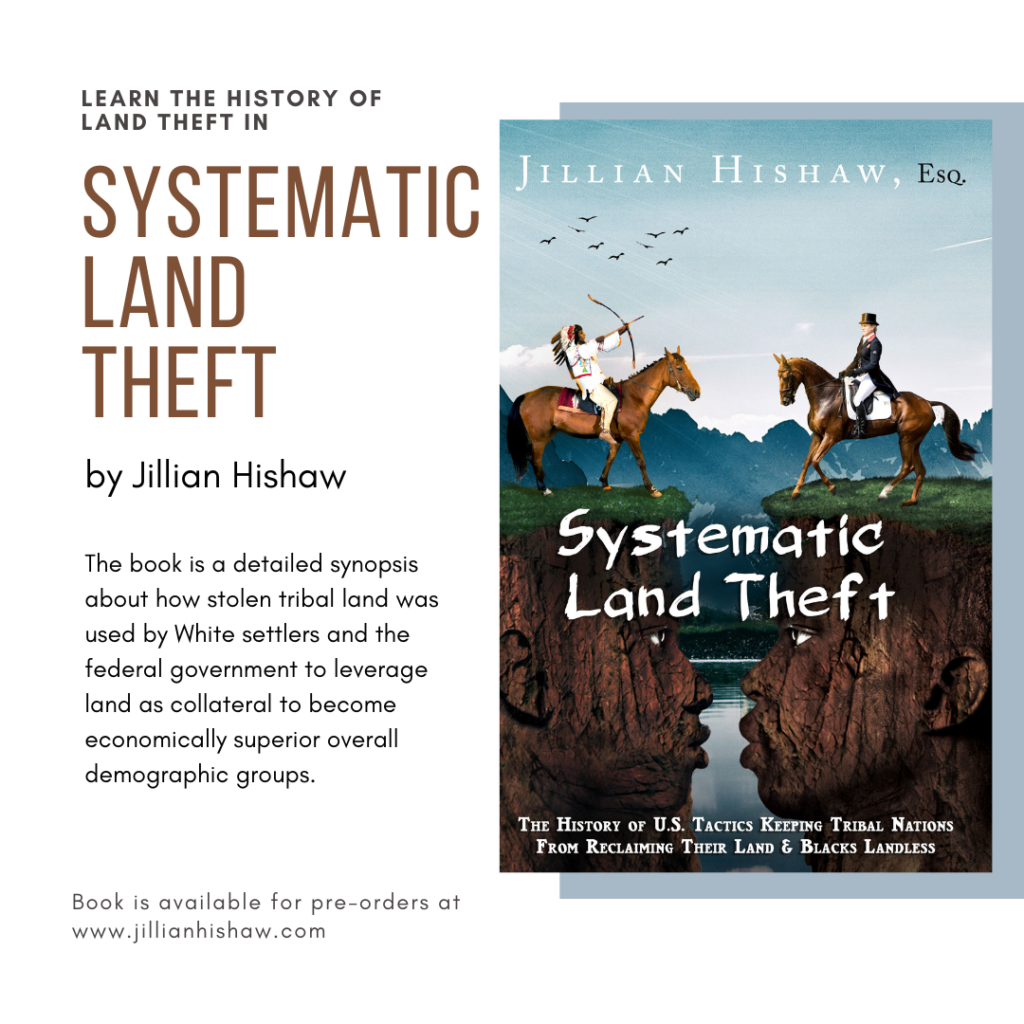 I believe the loss of land endured by the formerly enslaved, who were then forced to cultivate the very land they had once owned and lost through war and murder, was and is a devastating experience. Even now, I am overwhelmed by the people, Black and White, who are committed to taking land from aging Black landowners. Similar to my family land in Oklahoma, people see the color green, representing money, when they strategize to take land from many of my clients.
In this book, readers will discover that in addition to the well-known methods of war and outright murder, Europeans used starvation to force tribal nations off their land. Without food, many tribal women and children died, allowing Europeans to take over the land through the adoption of English common laws—another tactic that was employed by Europeans when they invaded North America.
Prior to European settlement, there was no demarcation of land; tribal nations lived here communally. Similar to the Agrarian Commons model, communal living is essential to the preservation of our limited remaining resources and revitalization of the soil. However, for both Black and Indigenous groups, the centuries of turmoil and grief for the loss of land make the commons a hard concept to grasp. As I detail in the book, high levels of distrust and centuries of land theft continue to lead many Indigenous and Black communities to want to own land as personal property because when they lived communally, it led to the loss of the land.
Europeans also used organized religion to coerce Black and Indigenous groups. Terms like "master" and "slave" allowed Europeans to justify the use of the enslaved as property, both legally and psychologically. In the context of slavery, as in the Bible, "master" means overseer and "slave" means "workers or legal property of another." The use of these terms, along with the coercion of institutionalized religion, ultimately made the enslaved subservient to Whites. I cannot generalize the mentality of all those enslaved, but slavery was a unified form of obedience partnered with physical torture. Even today, the teachings of Christianity are often manipulated to validate the actions of White supremacists. According to Religious News Service, Give Send Go, the "#1 the Christian crowdfunding site," was used to raise thousands of dollars to cover legal fees for alt-right nationalists.
The same legal tactics of the past have been used to justify the present-day display of hate in the January 6 insurrection at the US Capitol. Comparatively, when Pastor Raphael Warnock (now a senator representing Georgia) was arrested in 2017 for praying in the rotunda of the same US Capitol building, some considered the arrest valid. Yet the killing of officers, property, and democracy was not more than a light "protest" for many legislators.
As we move forward in the debate regarding "critical race theory," many want to stay committed to teaching only certain parts of American history and not the full spectrum like what I outline in my textbook. Systematic Land Theft is a resource to teach the truth—supported with sources from federal treaties to case law. I encourage universities, law schools, and libraries to add it to their collections and make it part of their curriculum.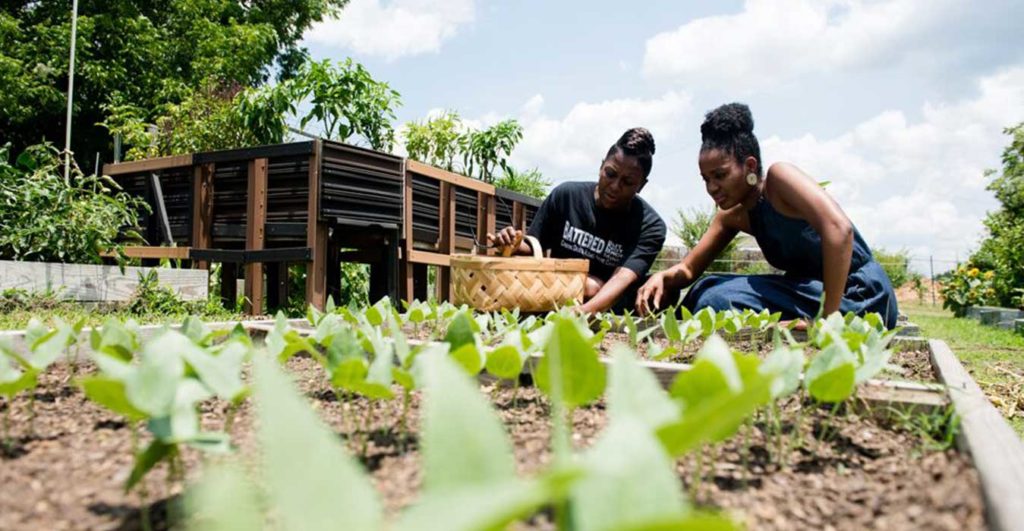 Jillian Hishaw has nearly 20 years of professional experience in the areas of civil rights, land protection, and agricultural policy. Her prior experience working on land protection matters for local and state agencies and on civil rights matters for the US Department of Agriculture within the Office of Civil Rights in Washington, DC, has given her immense insight into the topic of land loss. Past academic publications include Drake Journal of Agricultural Law, The Journal of Food Law & Policy, South Dakota Law Review, and Environmental and Energy Law Policy Journal. To order Systemic Land Theft and learn more her other publications, including Don't Bet the Farm on Medicaid, a manual that educates landowners on how to protect their land from a medicaid lien when debt is owed to a nursing home, please visit www.jillianhishaw.com.