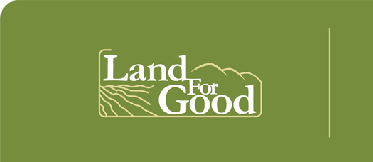 Meeting the farmland access challenge in New England requires creative approaches and new partners. A just-released report from the Land Access Project (LAP) investigates the potential role investors can play in helping farmers get onto farmland in our region.
Farmland Investors: An Exploration for New England and Beyond takes a look at several values-based farmland investment models. The report synthesizes more than 20 interviews and analyzes the responses. It poses challenging questions about how these models work for investors, farmers and the land.
This is the final report in a collection from the recently concluded Land Access Project, which brought together more than 40 partners to address farmland access, tenure and transfer in New England. Publications include guides for farmland owners, retiring farmers and farm advisers.
LAP partners also launched a regional online farm property clearinghouse, New England Farmland Finder, and updated the Farm Transfer Network of New England. Check out these valuable resources!