by Zach Withers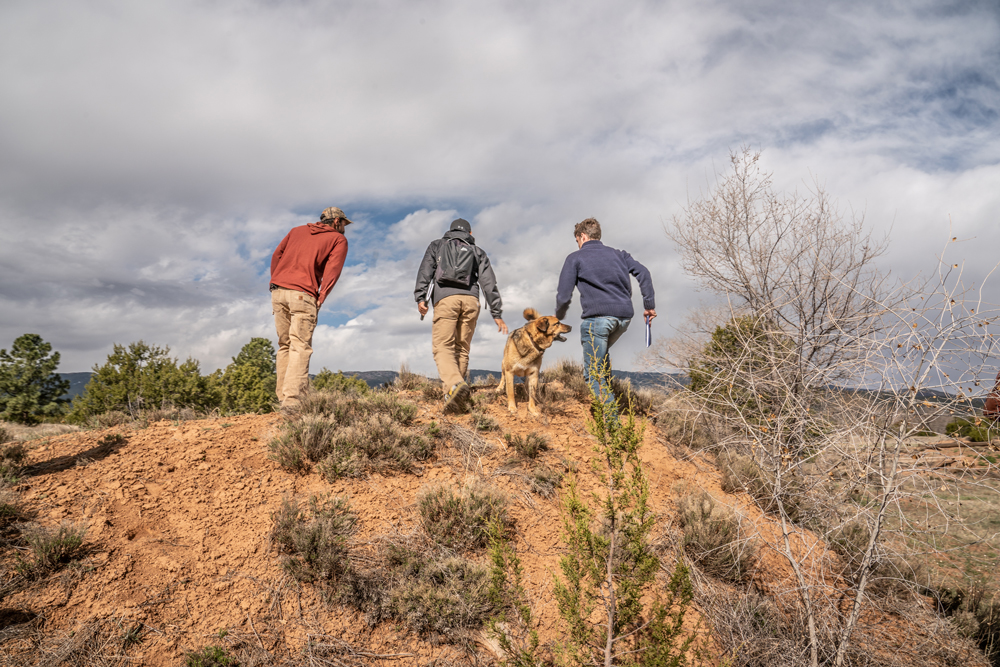 2018 marked the hundred-year anniversary of the privatization of the San Pedro Land grant, the place where I was born and still call home. It is an arid piece of high desert, covered in piñon and juniper, located in the eastern and northern foothills of the Sandia Mountains in central New Mexico. It was an anniversary no one marked publicly, not even the heirs to the land still living in San Antonito, the village just down the road. It is part of a story lost, for the most part, to so-called progress. A story of theft, murder, and alienation from the land and the water we depend upon to live. A story of the wild pursuit of empty symbols of wealth and the destruction of things of real value. At its core, this story is what happens when we deny our interconnectedness with the land, with the living systems that sustain us, and reject our responsibility to communally steward the resources we all depend upon for survival.
This story is not over. After a hundred years we find ourselves at the beginning of a new chapter, a point of divergence, to double down on the extractive and unsustainable status quo, or reimagine our communal relationship with our land and retake control of the resources we must protect if there is to be any hope of a livable community for future generations.
In my lifetime, I have seen our small mountain community transition at an increasingly rapid pace from a rural, agricultural landscape into suburban sprawl, a bedroom community serving wealthy retirees and commuters from Albuquerque. Our community's water resources, the underground aquifers that capture and store a tiny percentage of the fickle precipitation, have been overexploited to the point that streams and wells are running dry. We are resorting to mining water from neighboring basins and pumping it in to support new unsustainable development—despite the fact that those water resources are rapidly dwindling and leaving neighboring communities devoid of water as well.
Both the local and state government have explicitly abdicated their responsibility to steward our communal resources, citing tax revenue, property values, and short term economic gains as valid reasons to allow destructive and unsustainable development to proceed unabated. The forests, under the management of the federal government, have degraded to the point that an apocalyptic threat of devastating wildfire hangs over our entire community. Adding insult to injury—and illustrating the deep interconnectedness of natural cycles—the badly overgrown understory also sucks up much of the precipitation on the mountain, significantly reducing recharge to the aquifers. Small villages, once surrounded by expansive tracts of communal grazing land, plots of beans, squash, small orchards, and gardens fed by the few perennial streams have been nearly totally eclipsed by affluent homes on two- and five-acre plots.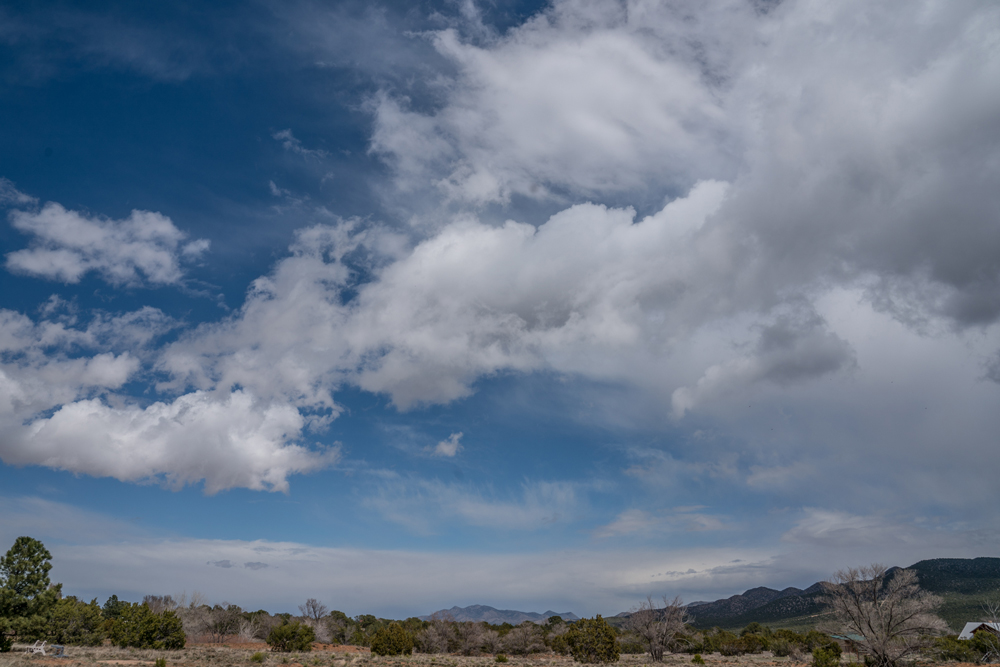 The San Pedro land grant (originally a thirty-thousand-acre parcel stretching from the northeastern foothills of the Sandia mountains through the Ortiz mountains) was officially recognized by the Mexican government as a commons in 1836, only a decade before President James K. Polk (my great uncle) invaded and annexed nearly half of Mexico's territory for the United States. Prior to Spanish colonization, it had been abandoned for several hundred years by the indegenous Tewa people, who had maintained at least seasonal occupancy for thousands of years. The land grant system was employed by both the Spanish and Mexican governments to encourage settlement, and in the case of the land grants on the eastern slopes of the Sandia and Manzano mountains, to create a strategic buffer between northern tribes and the middle Rio Grande Valley. Communities were granted these large tracts of land to be owned and managed communally, which meant collective grazing, sustainable yield forestry (mostly for fuel and building materials), and most iconically the development and maintenance of perennial water sources called acequias (springs) which fed into elaborate ditch systems used for irrigation. In the neighboring river valley and throughout much of New Mexico, these elaborate ditch systems still irrigate tens of thousands of acres of farmland. The acequia at San Antonio de Padua (just a few miles south of us) fed into a small orchard until several years ago when neighboring residential developments sucked the aquifer down and ran the stream dry.
The Treaty of Guadalupe Hidalgo, which brought hostilities between Mexico and the U.S. to an end in 1848, guaranteed to uphold the rights of the existing population to their land and water rights. This treaty was broken. To this day, the landholdings and especially the communal land holdings of the Spanish settlers and the Genízaro communities (the mixed race descendants of Hispanic settlers and enslaved indigenous people) are being systematically dismantled.
The San Pedro land grant was never ratified by the federal government, and in 1918 was sold to the Santa Fe Gold and Silver mining company. Small portions of the land grant were then partitioned off and given or sold to private homesteaders around San Antonito and La Madera. (My grandparents, Gene and Sally Polk, bought one such parcel from the original homesteading family in 1976. The property had previously been leased to the Civitan Club to host a summer camp for handicapped kids. They renovated the abandoned surplus military buildings and converted the property into a horse breeding ranch, which operated for nearly thirty years.
Five years ago, after a ten-year hiatus, my family and I brought the land back into agricultural production, focusing on heritage breed pork production). The village of San Pedro was cut off from access to their communal land, depriving them of access to food and fuel and disrupting their traditional way of life, forcing them into working for the mining company. (Buried in the archives at a nearby university, you can find transcriptions of old folk songs mourning the loss.) Cut off from access to food and fuel, the men went to work in the mines to seek sustenance, but the cost of imported food and coal for fuel (all controlled by the Company), were exploitative and calculated to keep workers indebted and effectively enslaved. (One folk song tells of a bandit from San Antonito who robbed the angle company man delivering the gold to Santa Fe and used the gold to buy food and provisions for the people of San Pedro.) Despite such brave efforts, their exclusion from communal lands destroyed the community. All that is left now is a few ruins, abandoned mines, and an old graveyard.
By 1936, the Santa Fe Gold and Silver Mining Company was bankrupt. Its remaining twenty-seven thousand acres of open land were sold to the Campbell Corporation for back taxes. Thomas Campbell had made his fortune by financing an industrialized wheat-growing operation with federal subsidies during World War I. He became known as one of the fathers of industrial agriculture, and at one point was the largest single producer of wheat in the world. The Campbell Corporation clear-cut nearly ten-thousand acres of land to start growing wheat before they came to the realization that the high desert climate was ill-suited to wheat production. For the better part of a century, the land was leased to various farmers and ranchers for grazing and small-scale dryland crop ventures. In the early 2000s, two large parcels on the southwest corner were developed into high-end subdivisions, complete with a top notch golf course and resort. Even twenty years ago, the lack of water prompted the courts to require the developers to pump in water extracted from a neighboring basin to support the golf course and the hundreds of new houses.
For the last fifty years, the remaining land has been continually grazed by a small herd of free-ranging cattle who congregate on the areas close to San Pedro Creek, causing intense riparian degradation, erosion, and the disappearance of many of the native perennial grass species. In 2009, Campbell entered into a partnership with a water rights development corporation based in Nevada. They spent ten years and nearly ten million dollars trying to acquire additional water rights to support a proposed 3500-home tract-house development scheme, to include four commercial centers and two additional golf courses. Both the lack of sustainable water resources and the lack of demand for more golf courses suggested that the proposal was a thin veneer on speculation on future water shortages. The appellate court recently ruled against Campbell and their partners once again, hopefully dealing the final blow to their schemes to profit by exacerbating our community's impending water crisis.
While this court drama has slowly unfolded, the surrounding areas have been intensively subdivided and developed, with no consideration for preserving agricultural landscapes, preserving highly limited water resources, or allowing for space for much needed natural grazing and fire cycles. At this point, groundwater levels are dropping at a rate of nearly two feet per year, meaning we have exceeded the long-term carrying capacity of our community's only water system by a factor of at least ten and probably closer to one hundred. Current zoning laws allow for virtually infinite development on definitively finite resources. And the demand for an escape from traffic and crime in nearby urban areas (not to mention the amazing views here) provides ample incentive for developers to continue subdividing and building in spite of the certain reality that we are going to run out of water.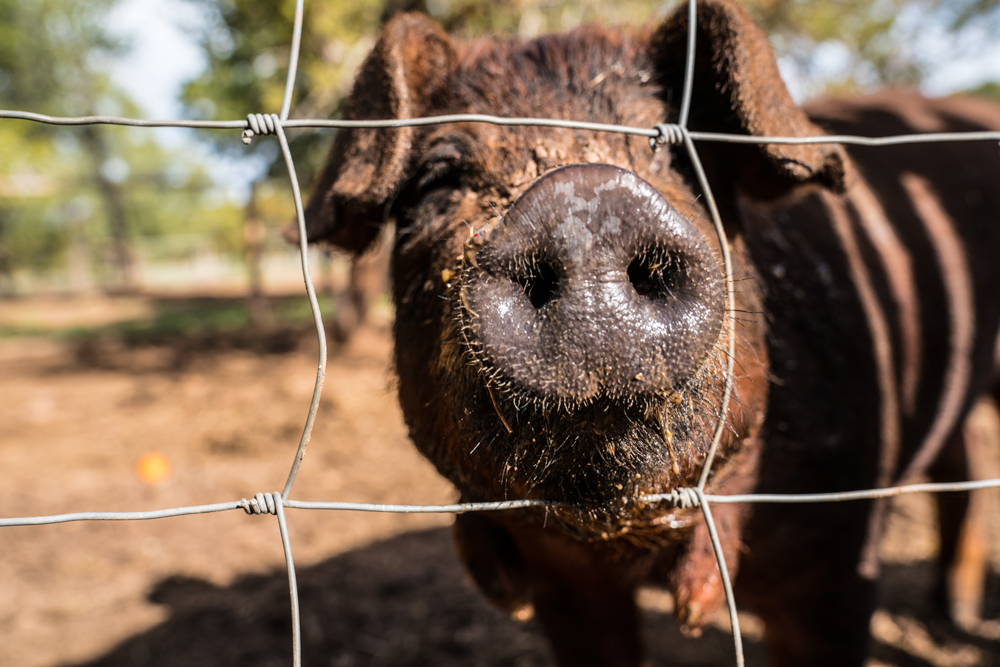 The local government, itself nearing financial insolvency, has little incentive to do anything that would detract from potential future tax revenue, instead deferring responsibility to the state government. The state in turn blames the county for issuing residential building permits, which under state law entitles them to an automatic allocation of new water rights whether there is water or not. Collectively we have lost our sense of responsibility for being active participants in the management and preservation of the most basic sustaining resources we depend upon to live. Too many people assume water comes from a pipe and food comes from the store, and are both disconnected from the natural cycles that provide us with basic sustenance and ignorant of the intense impact that we have on those cycles.
The notion of communal resources and responsible stewardship is being quietly abandoned. This directly threatens not only the most basic of our liberties but the survival of our species. We cannot live without potable water. We cannot live without clean air and a functional atmosphere. We cannot live without food and fertile soil to grow it on. Each of these things is deeply interconnected. Healthy soils sequester carbon from the atmosphere and infiltrate water back into the aquifers, which feed the streams that supply water to the ecosystem in times of drought. Carbon rich soil provides the fertility needed to grow food for people, livestock, and wildlife. In our local context, healthy soils are dependent on natural cycles of grazing and fire.
The San Pedro commons is not only one of the few remaining viable agricultural parcels in our area and home to one of the area's few perennial streams. It is not only a vital wildlife corridor, connecting the Sandia mountains to the Ortiz and by extension to the Sangre de Cristo Mountains and all of northern New Mexico. It is also a symbolic opportunity to re-embrace the notion that we can communally choose to protect our land and our water from wasteful and destructive exploitation for the sake of meaningless short-term profit. It is an opportunity to increase our community's water security, our food security; an opportunity to connect people to where their food comes from and educate our community about the importance of good agricultural practices, not just to our food supply, but to our water supply and the health of our atmosphere.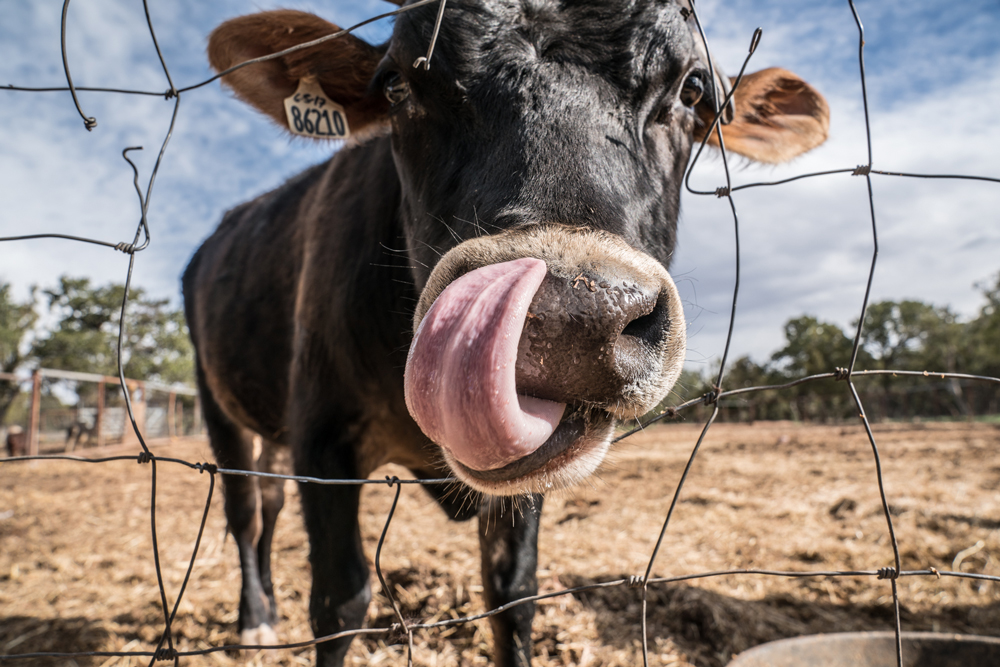 In the wake of the most recent court decision, my family and I contacted the Campbell Corporation and expressed our interest in leasing the land and using holistic grazing, compost application, native seeding, and simple erosion control structures to improve soil health, increase water and carbon sequestration, and stabilize the drainages and riparian areas. They are open to the idea. We have been developing a small commercial livestock operation immediately adjacent to the remaining ranch land, diverting more than a million pounds a year of commercial food waste from the landfill to feed heritage breed hogs and layer hens as well as to produce copious amounts of fungal-rich compost, which we feed back into our pastures and small orchard. We hope to dramatically expand our cattle operation in coming years and bring more land under holistic grazing management to help halt the shift from native perennial grasses to immigrant annuals and brush, protect and rehabilitate the watershed, improve wildlife habitat, and preserve open spaces for our community and the health of the ecosystem we depend upon.
Needless to say, realizing this dream would be inconceivable without help and support from the people in our community who choose to purchase from us, land trusts, and a whole host of governmental and non-governmental technical support groups, nonprofits focused on soil health, regenerative agriculture, and local food access. The importance of supporting local farms and ranches, giving to land trusts, and actively engaging in taking control and managing the resources that you and your community depend upon cannot be overstated. Much has changed in a short time, and it will continue to do so. What that change looks like will depend on us and to what degree we can retake control of the resources that belong to all of us—that are being destroyed so a small handful of people can profit.

---
Zach Withers was born and raised in the Sandia Mountains of central New Mexico, where he spent much of his youth helping out on his grandparents' horse ranch. After eight years in Vermont earning a BA in international studies and working as a distiller and forager, Zach returned to the Sandias to join his brothers on their grandparents' land and pursue farming full-time.