Severine von Tscharner Fleming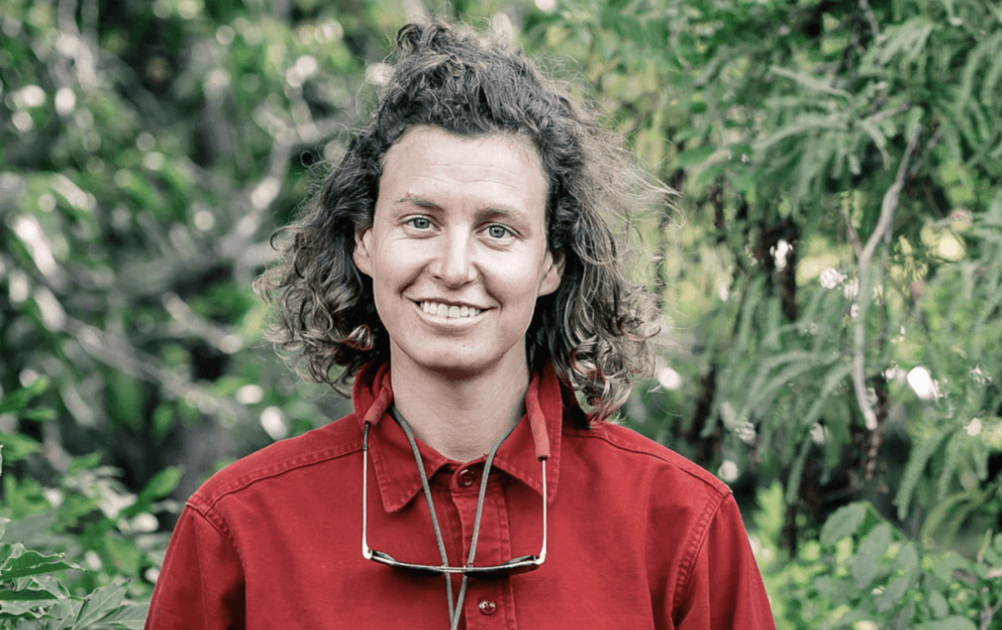 Severine von Tscharner Fleming
she/her
Board President
More About Severine von Tscharner Fleming
Severine is a farmer, activist, and organizer based in Downeast Maine. Along with her husband Terran, she runs Smithereen Farm, a MOFGA certified organic diverse agroforestry operation and fruit orchard that includes wild blueberries, cranberries, vegetables, mushrooms, herbs, farmed and wild seaweeds and a small oyster lease.

Looking out on Cobscook Bay, Smithereen farm hosts summer campers and educational workshops as well as a shared-use commercial kitchen/ agricultural processing hub and farm-store. She is a founder and director of the Greenhorns, a 15 year old grassroots organization whose mission is to recruit, promote, and support the incoming generation of organic farmers in America. Greenhorns are best known for The New Farmer's Almanac a literary journal heading into its sixth edition—and their documentary film, "The Greenhorns," along with super diverse media projects: anthologies, digital maps, oral histories, exhibits, trade stunts, a large agrarian library and artist in residency program etc. Current projects include: Seaweed Commons, an international learning and advocacy network for conservation minded seaweed farmers, wild harvesters, marine biologists and researchers, and 'Maine myco-buoy project' developing ecological gear for small scale sea-farming. Earthlife.tv a digital curricula about our home landscape, Civic halls project, supporting revitalization and adaptive re-use of community architecture in Maine and the CCC project, participatory mapping in rural townships aimed at reducing climate impacts and increasing resilience through small scale ecological restorations. Greenhorns believe in lively and diverse approaches to the cultural life of ecological farming. Come visit us on our beautiful campus in seaside Maine!

Severine is a founder and the board president of Agrarian Trust and board secretary of Farm Hack, an online, open-source platform for appropriate and affordable farm tools and technologies. She also serves on the board of the Schumacher Center for New Economics, The Merwin Conservancy, on the advisory board of Savanna Institute, and as an Edmund Hillary Fellow. Severine attended Pomona College and the University of California at Berkeley, where she graduated with a B.S. in Conservation/ Agroecology from the College of Natural Resources.