by Eliza Spellman, Community, Farm & Operations Director, Agrarian Trust with contributions from Ian McSweeney and Jamie Pottern
The story of Wingate Farm is firmly grounded in the rich and complex dynamics of multi-generational family farming, in which everyone must come together to plan the future of the family's farm. Through their shared commitment and use of innovative tools to promote farmland affordability, the farmers at Wingate have ensured that the farm will remain accessible to future generations. Wingate Farm exemplifies how Agrarian Trust could ensure affordability and active sustainable farming as central goals within our work to create an agrarian commons.
Wingate Farm Today
Wingate Farm became a working, commercial farm in 2012, led by Olivia Pettengill and Susie Parke-Sutherland. From 2011 to 2014, they worked with Mount Grace Land Conservation Trust, their local communities, and many other partners and service providers to transfer title from the elder generation to the younger generation and place an agricultural conservation easement on the farm. The easement ensures the whole farm is protected, and that the house, barns, and land stay together. An OPAV (Option to Purchase at Agricultural Value) was included in the conservation easement. This garnered a lot of attention as the first ever use of affordability and active farming restrictions in New Hampshire. Mount Grace Land Conservation Trust will forever have the option to ensure that future sales of this farm will be to farmers at fair market agricultural value, promoting its permanent affordability and keeping it for active agricultural use in perpetuity.

Wingate Farm Exemplified National Farm Transfer and Affordability Challenges
Wingate Farm is a 5th generation, 60-acre family farm in southwestern New Hampshire, along the Massachusetts border in the agriculturally-rich Connecticut River Valley. Like most small farms in this region—which has some of the highest farmland real estate values in the country—Wingate Farm found itself in 2011 with a host of challenges. These challenges included a need to pass the farm to the next generation, the ability for the next generation to afford the farm, mounting debt, and the elder generation's need for retirement money from a farm sale. According to American Farmland Trust and Land for Good's Gaining Insights, Gaining Access study, a third of all farms in the northeast will change hands in the next 10 years. National Young Farmers Coalition meanwhile advocates nationally about the inability for the next generation to afford these farms. In Wingate's case, even though the farm was being transferred in the family, the next generation still could not afford it.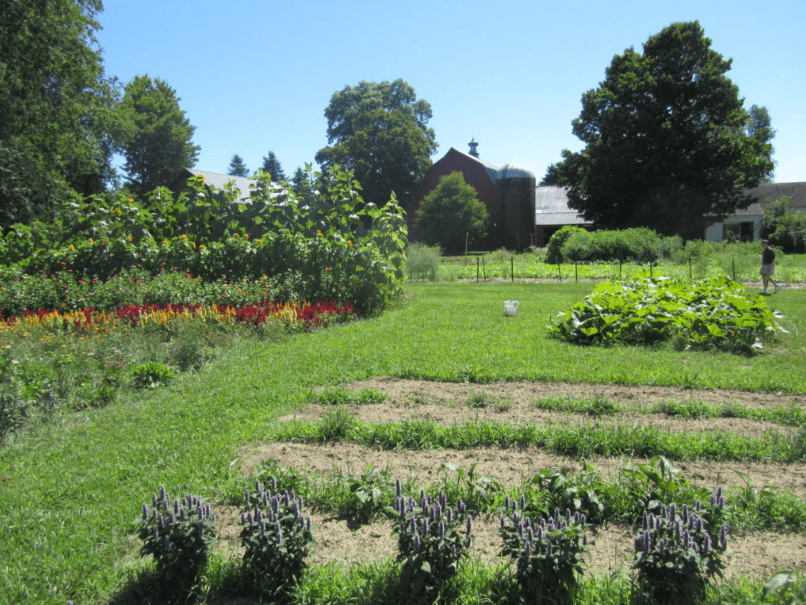 History of the Farm & The Next Generation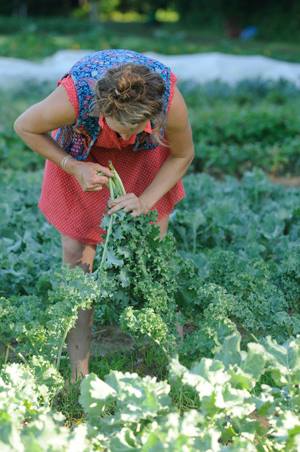 In the early 1900s, farmers James and Sally Gillespie purchased Wingate Farm in Hinsdale and Winchester, NH. They raised an organic garden and a herd of Brown Swiss dairy cows. They later had two daughters, Alma and Carroll. Later, the daughters inherited Wingate Farm, and when Carroll married John Pettengill, the two moved to Wingate Farm and started a family. In 1983, Carroll and John's son, Peter Pettengill, moved back to Wingate with his family, including his wife, Deb, son James, and daughter, Olivia, where he started an intaglio printmaking studio (Wingate Studio).
Olivia would move back to Wingate in her 20s to operate the farm in 2012, with her farm business partner Susie Parke-Sutherland. Olivia had gained experience on Community-Supported Agriculture (CSA) farms around New England, including training in animal husbandry (dairy goats, pigs, and chickens), and producing vegetables. Olivia and Susie began producing mixed vegetables, flowers, eggs, chicken, and pork on a few acres. Her neighbors at the established vegetable farm next door, Picadilly Farm, became their mentors. At this time, Olivia's grandmother and great-aunt (sisters Carroll and Alma) each held an undivided half interest in the farm as "tenants in common": Alma lived in Florida and wanted to be bought out of her half interest in the farm. Carroll and John still lived on the farm, too.

"Even when you have access to the land, or the money, successful farming can be difficult without the guidance of more experienced folks. We've been so fortunate to have neighbors whose advice and support have made a big difference in our success as young beginning farmers." – Olivia Pettengill

Starting a commercial, working farm was a challenge because the family farm was in a tenuous situation. The family eventually put it on the market due to their financial needs. Ultimately, the family connected with Mount Grace Land Conservation Trust (a Massachusetts-based regional land trust) and Land for Good (a New England-wide organization specializing in farmland succession and transfer)—both organizations advised the family to consider a conservation easement in order to make the intra-family transfer more financially feasible for both the older and younger generations, and as an alternative to selling the farm and keep it in the family. As a result, the family took the farmland off the market.

However, financial challenges persisted. The initial appraised value of the conservation easement value was not enough to help buy-out Carroll and Alma. The family needed more support on how the transfer would affect tax liability, as well as support with estate planning and passing the land title on to the next generation. It looked like the land would need to go back on the market.

A Plan for Whole Farm Succession–It Takes a Village
Jamie Pottern, Farm Program Manager at Mount Grace Land Conservation Trust, building off of the vision of her predecessors Jen Smith and David Graham Wolf, explored the idea of incorporating affordability and active farming restrictions as part of the conservation project. The Option to Purchase at Agricultural Value (OPAV) is a mechanism included in a Conservation Easement that gives the land trust the option to ensure that any future sale of the conserved property must be to a farmer and sell at a fair market agricultural value–not market value. This tool helps to keep protected farms more affordable and in the hands of working farmers–preventing the sale of conserved farms to non-farmers. Being more restrictive, the OPAV value increased the conservation easement value, making the transfer more viable from the elder generation's perspective.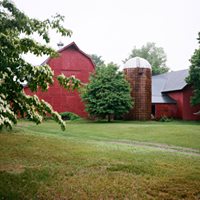 To meet this increase in value, Mount Grace raised extra funding to incorporate the OPAV into the transfer. Pottern and her team at Mount Grace spearheaded a multi-year fundraising effort, which resulted in financial support from USDA's Farm and Ranchlands Protection Program (now Agricultural Land Easements or ALE) which paid for 50% of the value of the easement. Importantly, federal funds can pay for OPAVs, just as they can conservation easements. The Russell Foundation, Tortuga Foundation, Bromley Charitable Trust, 1772 Foundation, Winchester & Hinsdale Conservation Commissions, and the New Hampshire Land and Community Heritage Investment Program (LCHIP) collectively covered the other 50% and related transfer costs. Importantly, Ian McSweeney, former director of the Russell Foundation (now organizational director at Agrarian Trust) helped with technical assistance and advice—a behind-the-scenes advisor who helped build and maintain momentum and support for the project, as Mount Grace navigated its first-ever project in New Hampshire.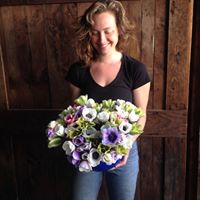 Realizing it "takes a village" to support all-around successful farmland transfers, service providers were brought in to support various aspects of the transfer. It took dozens of conversations among a mix of family members, lawyers, funders, financial experts, and conservation specialists to develop tactics for and meet the Pettengill's goals. The family was connected to Jon Jaffe at Farm Credit East, to serve as a tax advisor. Amy Manzelli was also brought on, an attorney who specializes in environmental and land conservation who could support title transfer. Attorneys Tom Masland and Paul MacDonald supported Mount Grace in review of the conservation easement and OPAV language. Finally, Olivia and Susie received business planning support through the NH Community Loan Fund to grow their organic vegetable and livestock business.
After five years of discussions and hard work, the elder generation was paid for their share of the property; the farm ownership was transferred to grandchildren Olivia and James Pettengill (skipping a generation for tax considerations); Olivia and James in turn sold their development rights to Mount Grace Land Conservation Trust by placing an agricultural conservation easement on the land (this was enough to cover Carroll's and Alma's interests); Carroll and John were given a life estate in the farmhouse; and the farm was permanently protected from development, including the first use of an OPAV in New Hampshire that also ties together the land and buildings to make the whole farm affordable. Importantly, "building envelopes" were designated for building future farm infrastructure, enabling Olivia and Susie to expand the farm business as it grows. The 2-acre exclusion area where the farmhouse and barn are located is subject to a deed restriction, meaning it can never be sold separately from the conserved land—keeping the whole farm together.
"Simply protecting the land is not always enough to save our farms," said Jamie Pottern, Farm Conservation Program Manager at Mount Grace. "By employing new tools like the OPAV, we can help our current and future farmers get on the land—this in turn helps towns protect their community heritage, increase food access, and strengthen rural economies." — From Mount Grace's coverage of Wingate Farm
The Key to Saving the Whole Farm Forever: The Option to Purchase at Agricultural Value "OPAV"
Wingate Farm is most notable because its agricultural conservation easement included an OPAV, the first in New Hampshire. This means that Wingate Farm must always be sold at a price that reflects its agricultural value. While the "A" in OPAV stands for "agricultural" and not "affordable," , agricultural value better ensures the affordability of protected farmland because it is not at the whim of non-farming market demand. (Learn more about how OPAVs can go further to ensure affordable farmland and viable farm businesses through programs and state policy here.) OPAVs further give the easement holder, in this case Mount Grace Conservation Land Trust, the right to purchase a protected farm at its agricultural value when farmland is offered for sale to non-family members who are non-farmers.

New and beginning farmers can better access farmland because OPAVs keep farms in the hands of farmers. They promote farmer-to-farmer sales, discouraging, for instance, sales to non-farmer estate developers at an inflated price. What's more, in Wingate's case, the whole farm is sure to pass to the next farmer, because the house and barns are kept from being subdivided by a Deed Restriction.
OPAVs were instituted first by Massachusetts, then by Vermont, New York, and New Hampshire (called "preemptive purchase rights" in NY), to ensure protected farmland is available for commercial agriculture. To ensure this, they require the land be farmed by the owner or sold to another farmer. Conservation easements often don't go far enough—they are silent on active farming and affordability. Through this project, Mount Grace and project partners helped to break new ground for future OPAVs in New Hampshire by highlighting how critical affordability is for farm viability, educating other land trusts, and collaborating with state agencies.
"Without this tool, farmers will continue—as is happening across the country—to get outbid by non-farmers, taking irreplaceable land out of farm production. "Finding secure access to land is a challenge for nearly all beginning farmers," according to Holly Rippon-Butler, Land Access Program Director for the National Young Farmers Coalition (NYFC). "Land trusts have the potential to ensure that land is permanently protected for working farmers while transitioning from one generation to the next."

Reflections from Agrarian Trust
Experience with the Wingate Farm project has deeply informed our work at Agrarian Trust. Our 501(c)(2) Agrarian Commons approach (see https://www.agrariantrust.org/initiatives/ for more information on our Agrarian Commons) establishes a local 501(c)(2) farmland-holding nonprofit to oversee long-term leases to next generation farmers. Agrarian Commons support land access, stable tenure, and equity for next generation farmers, promoting restorative agriculture, ecological stewardship, agrarian economies, and community.

As we work with elder farmers to transition their farms and we work with the next generation to take on these farms, we provide wrap-around services, including business development and management, financial and bookkeeping support, and legal support (see our list of services here). Agrarian Trust will also encourage the use of OPAVs where possible and appropriate. We also believe that our locally-managed Agrarian Commons have the potential to go even further toward affordability goals than agricultural conservation easements and OPAVs alone.

Where OPAVs have no legal ground (outside of MA, VT, NH, and NY), we can ensure land and building affordability for generations to come by incorporating perpetual affordability provisions into lease language. These leases can also step in when OPAVs fall short of keeping land, buildings, housing, and equipment (the "whole farm") affordable for all farmers, particularly new and beginning farmers or limited resource farmers, since often considerable capital is still required for new farmers to access and farm OPAV-protected land.

What's more, Agrarian Commons removes the burden of land ownership by holding land in common. Farmers build equity by owning farm infrastructure and housing combined with holding a 99-year ground lease. Most importantly, Agrarian Commons permanently remove land from the speculative market and related risk, going as far as we know how to support farm affordability and therefore, viability. With several farms as part of a Commons, overall farmland "value" greatly increases as farms become more deeply embedded in communities and with each other as a community of mutualistic farms themselves.
A collaborative approach to ecological land stewardship was critical for Wingate Farm to transition back to organic practices, mitigate pesticide drift from neighboring farms, and support soil and pollinator health. While organic or similar practices are rarely mandated through a conservation easement or an OPAV, Agrarian Commons long-term leases can include farm stewardship provisions to ensure the land supports farmers, farmers support the land, and both support and are supported by the community for the long-term. Agrarian Trust, local Agrarian Commons, and farmers will create shared ecological stewardship agreements to ensure farmland stays healthy and viable into the future.

We are grateful to Wingate Farm and the Pettengill family for letting us share their family's story and for their ground-breaking project with Mount Grace Land Conservation Trust.

Resources
Learn more about OPAVs through these case studies and toolkits. Please be in touch with us if you are seeking affordability provisions for your farm transition, or have interest in the Agrarian Commons model in your community.

Finding Farmland: A Farmer's Guide to Working with Land Trusts (NYFC, 2015)

Equity Trust: Preserving Farms for Farmers: A Manual for those Working to Keeps Farms Affordable

Equity Trust: Draft legal documents for preserving farms, including explanatory commentaries
A Path to Conservation & Farm Viability, from NYFC

Vermont Law School's Center for Agriculture & Food Systems, Farmland Access Legal Toolkit on OPAVs
Land for Good, Does the Option at Agricultural Value Protect Farmland for Beginning Farmers?: A Policy Analysis (2013)

Read more about how OPAVs can go further to ensure affordable farmland and viable farm businesses through programs and state policy. Of note here, Massachusetts has a program, the APR Improvement Program, that offers grants for new farmland owners of older, less desirable protected farms. Farmers can use these grants for business planning and infrastructure investments. This way, farm viability is enhanced, keeping protected farms in required active agricultural production. Similarly, Agrarian Trust will establish endowments and invest funding in local Agrarian Commons to ensure farmland and infrastructure supports farm viability.