Festival of What Works
November 3, 2021 @ 4:00 pm

-

5:00 pm

UTC-5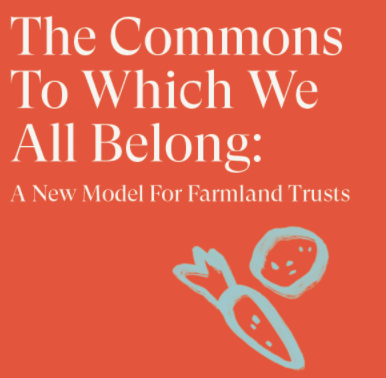 Director Ian McSweeney and staff member Rhys-Thorvald Hansen are presenting at the Festival of What Works on November 3 at 4pm.
About the event:
The Festival of What Works is a unique, days-long, online celebration of community-led approaches to living well in place here in Salmon Nation—from the northern California coast to the slopes of Alaska and between. It spotlights who and what you need to know to build a bioregion where people, culture and nature all thrive.
About the session:
Community-governed land held outside the private market can increase land access and justice for the next generation of farmers and ranchers. Ian McSweeney, Organizational Director at Agrarian Trust, discusses the Agrarian Commons model with Rhys Thorvald-Hansen. The conversation comes at a time of great transition of farmland—and a time of opportunity to transform land ownership. With a generation of farmers and ranchers soon retiring, and their property often sold to be used for leisure rather than purpose, farmland can be prohibitively expensive for those interested in entering the profession and calling. Agrarian Commons are a new type of land trust that began in 2020 across the US—one that proactively move toward land justice through offering low-barrier access to farm and ranch land to steward through regenerative agricultural practices.