Farm Seeking Farmers on Whidbey Island

Puget Sound Agrarian Commons &  Agrarian Trust
We are in the midst of 400 million acres of U.S. land changing hands as thousands of farmers and ranchers retire, yet next generation farmers struggle to access land. Innovative models of ownership and stewardship are needed to support the next generation, heal the land, and grow food sustainably.
Puget Sound Agrarian Commons offers a land-ownership model that addresses the current realities of how land is owned, how tenure and equity are conveyed, and how land stewardship is carried out. This model challenges corporate and large-scale agriculture land-ownership models and offers a new, sustainable approach for the small farmer. When stewarded with deep care for people and place, this model can advance our communities on the pathway towards land justice.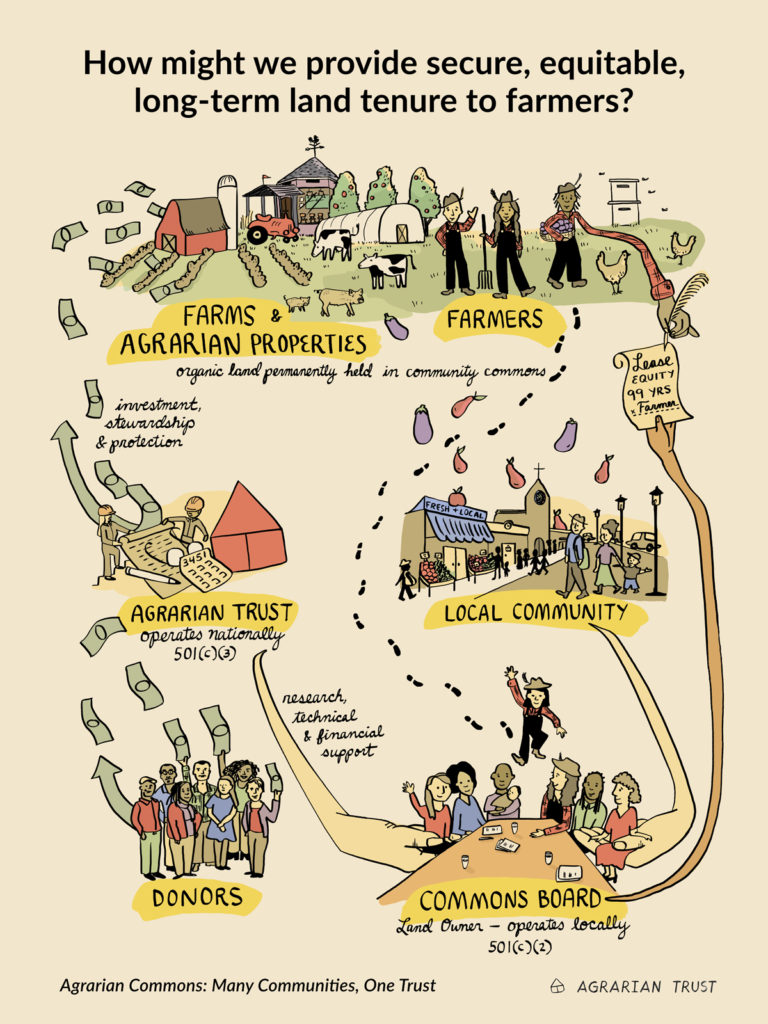 Formed in 2020, the Puget Sound Agrarian Commons is:
A non profit landholding entity
Governed locally, with all decisions made by a board that includes the leasehold farmer, local partners, and stakeholders
Centered in community
Dedicated to the preservation of farming, farmland, and localized food systems
Ecological, restorative agriculture and community building
Land access and land justice for next generation farmers
Long-term lease tenure and equity interest for farmers and ranchers
Stewardship and ecosystem investment
Viability of farms, ranches, and local agrarian economies
Opportunities to advance land justice
The Puget Sound Agrarian Commons is one of a network of 12 self-governing commons growing around the United States, trellised by a national organization, Agrarian Trust
The Agrarian Trust (AT) envisions nationally-supported, community-held land and agrarian lands that supports sustainable food production, ecological stewardship, community vitality, and equitable land access for the next generation of farmers and ranchers. Find out more about the Agrarian Commons model and the Agrarian Trust by reading our frequently asked questions.
In addition to making land accessible, PSAC intends to support farmers in other ways. While the operational success of any farm will be the farmers' responsibility, PSAC can offer farmers strategic support, access to a network of experienced agricultural professionals, connection to other Commons members and aligned farms around the country, network and relationship based support, and the opportunity to be part of a movement that is changing how land is held and stewarded.
Seeking to interrupt the power dynamics that can arise between landholders and tenets, the Commons bylaws prescribe that at least one-third of PSAC be comprised of the leasehold farmers, ensuring that they share in the major decision-making as colleagues.The board is excited to welcome the leaseholder of the Gardner land as a partner in the stewardship and governance of both farm and Agrarian Commons model in Puget Sound.

Whidbey Island lies approximately one hour's drive north of Seattle. Communities near the Gardner Farm include the towns of Langley, Freeland, Greenbank, Bayview, and Clinton. With approximately 67,000 residents, Whidbey is predominantly rural and home to a robust agrarian community and economy. Farmers' markets occur at the nearby South Whidbey Tilth property, as well as in the towns of Bayview, Coupeville, and Oak Harbor. Whidbey is home to the Organic Farm School and the Whidbey Island Grown Food Hub.
Located at 2800 Thompson Road in Langley, WA, the Gardner Farm consists of approximately 10 acres of available farmland.
Before colonization, Whidbey Island was long inhabited by Coast Salish peoples of many nations including Tulalip, Stillaguamish, and Suquamish tribes. While much of the history of this specific farm is unknown to PSAC, it was included in the territories of the Treaty of Point Elliot in 1855.
Prior to Puget Sound Agrarian Commons, This farm was owned by Ms. Caroline Gardner, who recognized the pressures her community was facing, and was seeking a new solution. She heard about Agrarian Trust and its mission to ensure land access for next generation farmers and began to think about a future for her land that would keep it in agricultural production for the community. Inspired by the words of director Ian McSweeney and founder Severine von Tscharner Fleming, Ms. Gardner contacted Agrarian Trust and offered her land to seed a local Agrarian Commons.
All three shared the vision of ensuring that the island and region benefit from a legacy of land and agriculture connected to people and place, and saw the potential to catalyze a community-centric model for farmland stewardship. Working with Konrad Liegel, a Seattle attorney experienced in land conservation and a board member of the Puget Sound Agrarian Commons, Ms. Gardner gifted her ten-acre farm to Agrarian Trust in November 2019.
As a result of this incredibly generous gift, several significant milestones have been reached:
Locally, the transition of this small farm allows for the formation of a new vision for stewardship of the land as a secure and supportive location for next generation farmers to launch their farm-based businesses and a place to demonstrate agroecology practices that protect and restore native ecosystems on Whidbey Island.
Regionally, this farm cemented the launch of the Puget Sound Agrarian Commons in Western Washington, who are now actively building relationships with partner organizations, landowners, and farmers who share a similar vision.
Nationally, as the first land gift to Agrarian Trust, the Whidbey farm donation catalyzed the national Agrarian Commons movement, followed by the launch of 12 Agrarian Commons around the United States. Each of these will include a community-owned and governed network of farms acquired for the purpose of providing long-term, affordable, secure access for next generation farmers to produce healthy foods for their region in an ecologically sound manner.
The predominant soil type is Indianola sandy loam, which is considered prime farmland if irrigated. With the appropriate stewardship and infrastructure, the site is well-suited for small-sale annual or perennial crop production, and/or pastured livestock. Approximately 3.5 acres are tillable, with another 1.3 acres suitable for an orchard or other perennial crops. The farm also contains a small, highly-degraded but ecologically important native prairie remnant (approximately 1.15 acres). Once part of a multi-thousand acre complex of glacial outwash prairies that existed across central Whidbey, these areas were largely converted to agriculture in the 1860s-70s. The prairie remnant includes bicolor lupine and yellow rattle, two uncommon indicator species, but the site is heavily invaded by invasive species, particularly ripgut brome.
The land has been used for hay, with no inputs, for 10 years or more. There is no infrastructure currently on site, though a $30,000 capital investment account exists to allocate toward a driveway, a well with up to 5,000 gallon per day for personal and livestock water, small infrastructure, and/or other needs as determined through partnership with the leaseholder. The board will work with the leaseholder to explore the possibility of additional water rights as needed.
The land abuts the campus of South Whidbey Tilth, and until further infrastructure improvements are made, restrooms and potable water are available there. There is housing available for rent in the surrounding community, including the possibility of seasonal housing. The lease arrangement will include the ability for the farmer to build permanent housing in the future. The construction of permanent housing can either be an opportunity for the leasehold farmer to take on themselves (and build equity) or to share with the commons, to be determined by needs and capacity.
Farmland Access remains a keystone issue for the next generation of farmers in the country and for farming as a whole. In historical terms, the 'agricultural use value' and 'real-estate value' have never been more polarized. In other words, the value that you can earn from production on the land is far below the value of the land in the marketplace. As a consequence financing of land adds to the the high capital needs of a start-up farm business (restoring barn, cooling, greenhouses, fencing, pasture upgrades, equipment, etc) along with inevitable life and operations costs: healthcare, gasoline, housing. In a cheap-food economy earning enough to pay for land, infrastructure, working capital, and living expenses presents a major challenge for new farm operators. Add on to this high perishability, high labor costs, un-predictable weather and a perishable product, you can see why it takes a brave soul to enter agricultural entrepreneurship.
And yet this is exactly what our rural economy needs, more producers operating at an appropriate scale, with the ability to create jobs, care for the soil and water, and produce healthy food for markets, schools, hospitals and distribution networks. We must also rebuild regional infrastructure: cold storage, juice presses, creameries, co-packers, aggregators. These farms produce goods of community value, and as a result to ensure that these farmers can operate we must employ tools which allow the producers both economic opportunity, and the ability to make decisions that are good for the land over the long run.
Each year, a new crop of eager apprentices enter the field, training with experienced mentors, in CRAFT programs, incubator programs, Extension-based farmer training, HMI based business trainings and as farm managers. We have seen an explosion of new farm startups in the last 8 years, but still farmers 65 and older outnumber farmers 35 and younger by a factor of 6: 1. (USDA census). As a nation, we have an abundance of high quality agricultural land and simply need the best farmers and farming techniques to sustain our lands, and ourselves.

Puget Sound Agrarian Commons is a young and evolving organization. Puget Sound AC will work with the farmer(s) to develop and agree on a lease that meets the farmer's needs, ensures stewardship of the land, and furthers Puget Sound AC's goals around land access. 
Cash lease payments made to Puget Sound Agrarian Commons will be used in the stewardship and investment of the Puget Sound Commons as a whole, including (but not limited to): infrastructure investment and maintenance on commons lands, the acquisition of additional farmland into the commons, minor operational expenses incurred by the commons, cash and other reparation payments to Real Rent Duwamish and other Indigenous sovereignty efforts. 
At a minimum, Puget Sound AC expects the lease agreement to contain the following elements:
A negotiable lease rate, which recognizes the value of sweat equity and the expenses of starting with raw land. This could look like a graduated model, with no cash costs for the first two years before gradually increasing to the mutually-agreed full lease rate.  
A negotiable long-term lease tenure, with a minimum 3-year introductory period and a minimum full term of at least 10 years
The ability for the farmer(s) to build equity through the construction of permanent farm infrastructure (i.e. barns, houses) that are built to local building code standards. 
Permanent infrastructure will be sited with input from the Puget Sound AC board
Puget Sound Agrarian Commons will invest in and maintain basic infrastructure such as a driveway and utilities
Annual operational costs (i.e. seeds, supplies, equipment, tools) as well as temporary structures will be the responsibility of the farmer(s). 
A non-negotiable requirement of regenerative, ecologically sustainable, and/or organic farming practices 
In addition to stewarding the land, the farmer will also be asked to serve as a voting member of the Puget Sound AC board.
In the name of education, Puget Sound Agrarian Commons expects the lease document to be a public document that may be shared as a model with future potential leaseholders, or other Agrarian Commons. 
Puget Sound Agrarian Commons specifically seeks farmers who are excited to work alongside board members to collaboratively develop the Agrarian Commons model. In addition, farmers should: 
Have at least 2 years of farm management experience, either through completion of a farm training program, experience operating a commercial farm, and/or experience in a management role on a farm. 
Have intentions to grow food for a broader community, either through a traditional business entity, non-profit structure, or other formal arrangement. 
Have the ability to access and maintain comprehensive liability insurance.
Be willing to represent PSAC and the Agrarian Commons model to the broader community, including opportunities to share with media, community stakeholders, and the larger community of Agrarian Trust supporters through shared storytelling and sharing best practices.
Be committed to building relationships with Indigenous communities in the Puget Sound Region.
Be committed to a reciprocal, regenerative, and restorative relationship with the land.
As part of our efforts to further racial and gender equity in our work, the board will prioritize those farmers who identify as LGBTQIA+ and/or Black, Indigenous, and People of Color (BIPOC). Through grant funding, PSAC can offer a stipend of $1,000 per year to BIPOC leaseholders for the next two years, to cover expenses and time associated with board meetings. 
PNW Regional Director | American Farmland Trust  (she/her/hers)
Addie Candib oversees American Farmland Trust's programs in Washington, Oregon, and Idaho. She has worked at the intersection of agriculture and the nonprofit sector for over 10 years. She began her career in farmland protection at the Community Farm Land Trust in Olympia, Washington, and she has been passionate about farmland access and affordability ever since. Addie is trained in mediation and conflict resolution, and volunteers as a facilitator and mediator with a community-based dispute resolution center. Addie holds a Bachelor of Arts from Swarthmore College and a Master of Public Administration from The Evergreen State College, where her capstone work explored financing strategies for farmland protection. She lives with her family in Bellingham, WA.
Local Food and Farmland Manager | King County  (he/him/his)
Mike Lufkin is a local food economy manager working to improve the local food system of Seattle and increase access to healthy and affordable food. Mike works closely with food and farm stakeholders across the county to implement projects and programs. He is also an attorney with extensive experience in assisting public and private sector clients solve complex natural resource and land use challenges and has extensive experience in project management and public policy development. Mike served as an adjunct professor in the University of Washington School of Law and received his JD from Loyola University Chicago School of Law.
Farm to Farmer & Working Farmland Partnership Coordinator | Washington Farmland Trust
Shared Soil | Owner/Manager (she/her/hers)
Lily is a vegetable farmer and landowner in Enumclaw, Washington who has served on all sides of the land access spectrum – searching, buying, leasing, and matching farmers and landowners. After studying organic farming at a farm incubator, Lily's passion for sharing resources and working within a community of farmers led her to start her own farm business, Shared Soil. Shared Soil addresses issues of land access by renting farmland with shared infrastructure to beginner, immigrant, and socially disadvantaged farmers. Previously, Lily has worked for a community organization in South King County where she coordinated food access initiatives and organized a community farmers market. Lily is now the King County coordinator for Washington Farmland Trust's Farm to Farmer program as well as the Working Farmland Partnership. In this role, Lily helps farmers connect to land and resources, and landowners ready their land for farming. Lily serves on the King County Agriculture Commission and the Puget Sound Agrarian Commons board.
Communications & Puget Sound Agrarian Commons Advancement | Agrarian Trust (they/them/theirs)
Rhys-Thorvald is an artist and facilitator who has worked within food systems in Puget Sound since 2010. They became a licensed real estate agent in 2019, investigating and experimenting with models for the transition from land-as-commodity to land-as-relationship, and opportunities within the existing frameworks to advance land justice, reparations, and restoration of Indigenous land stewardship and sovereignty.
Director | Agrarian Trust  (he/him/his)
Ian and his wife Liz protected their own small New Hampshire farm with a conservation easement, manage their forest as a Certified Tree Farm, lease their farmland to a Certified Natural vegetable grower, keep bees, manage habitat with an ecological focus, and spend as much time as possible with their two young boys, Dylan and Bridger. Ian is deeply committed to bringing about innovation to evolve farmland conservation to holistically address equitable, secure, and affordable ownership and tenure arrangements, farm viability, conservation, and community resilience to ensure regenerative, diversified food production that benefits soil, human, and community health. Ian founded Farmland Consulting LLC to support communities through farmland preservation and is excited to lead Agrarian Trust as Organizational Director.
Konrad Liegel practices in the general environmental, land use, real estate and non–profit area for clients in the public and private sectors. He regularly advises clients on a range of issues, including water quality compliance, hazardous waste cleanup, natural resource damages and restoration, dredging, wetland and shoreline permits, endangered species and environmental (NEPA/SEPA) review, Indian tribal rights, annexations, and the land use and environmental aspects of real estate transactions. He also acts as special environmental counsel to municipal and other public clients, including cities, ports and transit authorities, on cleanup and redevelopment projects and general environmental and land use matters. He has worked with private landowners and land conservation organizations to preserve and steward a wide range of property, from small family parcels and culturally significant landscapes to large forests, ranches and waterfront estates. His experience regularly involves the drafting and negotiation of conservation easements.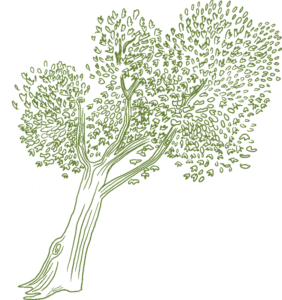 Proposal Requirements & Timeline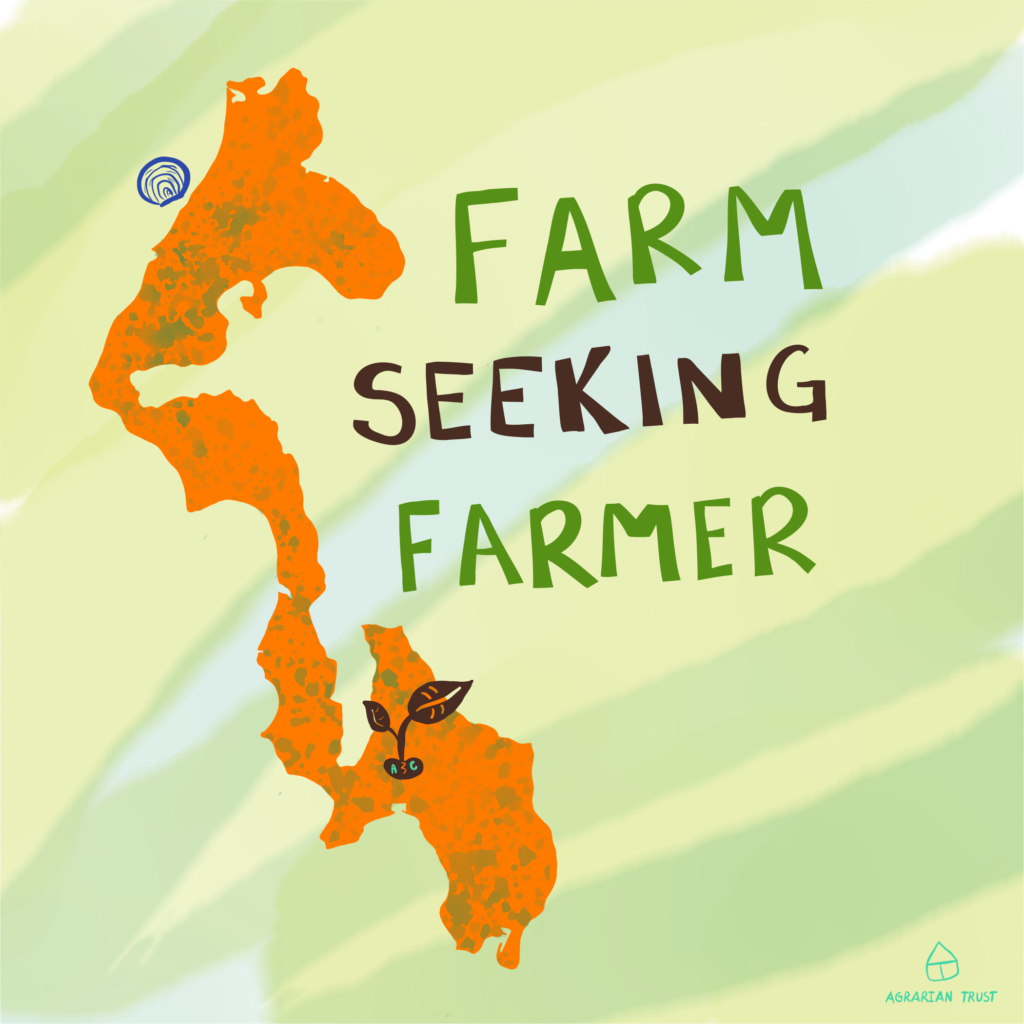 Interested farmers should submit the following to be considered:
A basic farm plan, which outlines proposed production systems, management approaches, infrastructure improvements, a marketing and/or distribution plan and/or resources that will be utilized to develop that plan, proposed structure (i.e. sole proprietorship, cooperative, non-profit), a plan for offsite housing, etc.
A detailed resume and/or other evidence of experience farming for community or market consumption
3 references for each farmer applicant
A cover letter or video recording which describes the farmer or farmers' interest in the Agrarian Trust's land access model, the skills and perspective they would bring to the Puget Sound AC board, the types of support they anticipate needing from the Puget Sound AC board, and ways they would steward the Gardner Farm to give back to the community and the land
Puget Sound Agrarian Commons board will conduct a careful review of all applications. Farmers who are a good fit will be invited to meet with the Puget Sound AC board, and to attend a socially distanced tour of the property. All farmers will be notified as to the status of their application.
The lease agreement could begin as early as January 2022, to give the selected farmer ample time over the winter months to plan and prepare for the 2022 growing season.
Interested farmers should submit a proposal, including all of the items listed above, using the form linked here, or send them to [email protected].
Applications will be reviewed on a rolling basis. The first wave of applications will be reviewed by the board starting December 3rd, with monthly reviews until we have confirmed our selection.