Many thanks to Earthseed Land Collective members for contributing to this article
by Jean Willoughby, Organizational Development Director, Agrarian Trust & Trainer with the Racial Equity Institute
Planting the Seeds
The Earthseed Land Collective was formally established in 2012 by a group of black and brown farmers and social justice organizers. All in their 30s and early 40s at the time of its founding, the group currently includes seven founding members. Over the past decade, they have sought to establish a stable land base for their families and an equally grounded, self-sustaining, and welcoming hub for community building, particularly among farmers of color and food justice advocates, in Durham, North Carolina.

Members of Earthseed describe themselves as a group of "black and brown parents, activists, artists, educators, business owners, farmers, and researchers, who came together to remember our relationships to land, to livelihood and to each other," and to cultivate a "transformational response to oppression and collective heartbreak: A model of community resilience through cooperative ownership of land and resources."

Last March, I took part in a collective workday at Earthseed, "Breath and Blueberries," planting young starts that I could only imagine one day would be teeming. Earthseed—as fully realized as it is with with land and houses and ploughed fields—reminds me of these ready starts, eager to be set in the soil and thrive. Their story also reminds us that all work with the land is aspirational, always growing and becoming. Three years into owning their land, the future looks abundant.

Establishing a Land Base & Community Support

As a group of young, formerly landless farmers, Earthseed's members had to save for many years to be able to purchase the bulk of the land that makes up the collective's land base. In 2016, Earthseed Land Cooperative purchased a 48-acre property of fields, trails, and woodlands within city limits. Complete with a house and multiple structures, the land provides ample space for growing, camping, and hosting groups and events. Located just outside of the center of Durham, the farm offers an picturesque retreat from the city that still remains in reach of public transit.
Members of the collective each contribute a host of skills and training (from farm management, botany and herbalism, arts, to music and dance) and look for opportunities to share their connection with the land with others through events and gatherings like wild plant walks, herb classes, survival skills training, and classes in farming, drumming, capoeira, and environmental stewardship. Being within easy reach of Durham also allows them to host outside events and earn revenue from rentals to help sustain their work.

Two years ago, Earthseed organized a GoFundMe campaign to transform one of their barns into a community gathering space for "convening, organizing, celebrating, healing and beyond." They were able to raise more than $20,000 to go towards reinforcing the structure, fully weatherizing the barn, and installing an HVAC system. They've also explored installing a certified community kitchen, a bathroom, a new well, and sleeping quarters.
Earthseed Land Cooperative – GoFundMe on Vimeo
Where Does "Earthseed" Come From?
Earthseed borrows its namesake from science fiction author Octavia Butler's books Parable of the Sower and Parable of the Talents, in which the protagonist, Lauren Olamina, seeks to escape from a violent, dystopian world to create a haven based on a new set of beliefs she calls "Earthseed." In the novel, she begins to write a poetic book entitled, Earthseed: The Books of the Living to guide the new faith. One of the most widely quoted passages from Butler's novels, and the central idea of the faith is given in a poem:

Consider: Whether you're a human being, an insect, a microbe, or a stone, this verse is true.

All that you touch
You Change.

All that you Change
Changes you.
The only lasting truth
Is Change.
God Is Change.
— Octavia E. Butler, Parable of the Sower

Earthseed's members uplift this idea within their work to intentionally seek a transformational relationship with the land and with each other. The members have also developed a statement that succinctly and beautifully articulates their shared belief: "We believe that creating intergenerational relationships and skill sharing promotes and increases resourcefulness, community wellness, financial independence and self-determination for our current, past, and future generations. We believe that in cooperation and with analysis of systems of oppression, we will create a center for common liberation, economic, and environmental sustainability."

Collective Roots

In Collective Courage: A History of African American Cooperative Economic Thought and Practice, historian Dr. Jessica Gordon Nembhard documents how cooperatives and mutual aid societies worked to create communities of reciprocity, build sustainable networks, and generate wealth within black communities for decades. In many ways, Earthseed follows the example set for hundreds of years by these early cooperativists, the ancestors and inspirations to so many community organizers today.

Drawing from this long history of cooperation and mutual aid, it's no surprise that Earthseed has grown into a deeply community-connected and locally supported enterprise. Two of the projects counted as friends of Earthseed are Black Dirt Farm and Earth Bound. There are also several interdependent projects connected to the farm, including:
Tierra Negra Farm: is a collective of farmers, educators and cultural workers, striving to model a community controlled food system that is just and sustainable. We grow food; provide accessible classes and trainings for our communities in NC and beyond.

Stonemint: A plant nursery that specializes in supplying local and native plants for retail sale, wholesale, and for medicinal purposes.

Young Peace Project: Youth programming that incorporates body somatic, transformative arts, the outdoors and international experiences to help young folks yield a contemporary social and environmental analysis.

Libélula Consulting: Focused on providing inspiration, instigation and support for projects focused on equity, social justice, and authentic community engagement. Investing in the emergence of non-hierarchical, liberation-oriented organizational models within the nonprofit sector (and beyond).

Weaving a New Cocoon

In September of 2018, Earthseed launched a new publication to share the wisdom drawn from living collectively on land titled, Cocoon: A Nature Journal Inspired by Earthseed Land.

Founding member Zulayka Santiago writes and publishes the journal, which is now in its seventh issue. Weaving in reflections from other members and guests, Santiago highlights what Earthseed is "growing, cooking, building, playing, singing and dreaming." The journal is dedicated to documenting some of the path as Earthseed's members "live into our mission of 'remembering and reimagining our relationship to ourselves, each other and the land in pursuit and practice of collective liberation.'"

Reflections from Agrarian Trust

There are many elements of Earthseed's transformational power, and some are in its people, community, and land, and all the potential that arises when the three come together. We value stories like these for what they teach us on many levels, not least of which is how they ground and influence us in our work to establish an Agrarian Commons.
Through the particular models we are developing—and engaging community-based nonprofits or collectives to own farmland—we endeavor to support all that is possible when a committed group can come together around connecting to land. By going beyond the prevailing individualistic economic model of ownership, we can invest in new understandings and new possibilities. With community ownership through an Agrarian Commons approach, land tenure and farm viability are better assured, as land is permanently removed from the speculative market and its related risks. When the risk and burden of owning land (particularly as an individual) is removed from the equation—and long-term, affordable, and equitable tenure is in place—communities can put more time and energy into the "growing, cooking, building, playing, singing, and dreaming"—the work, play, projects, and purpose of the community.

Ideally, an Agrarian Commons will help remove some of the major financial concerns (not to mention land accessibility challenges) of the typical capital-intensive farm ownership and start-up model. The essence of the Agrarian Common's value is not so much that it is a "model," but that it supports dynamic farms—embedded in the relationship of place and community to enable political, economic, and social transformation.

Further Reading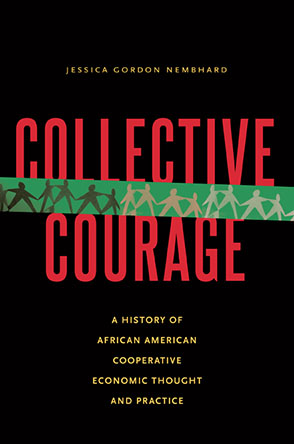 Collective Courage: A History of African American Cooperative Economic Thought and Practice, Jessica Gordon Nembhard
"In Collective Courage, Jessica Gordon Nembhard chronicles African American cooperative business ownership and its place in the movements for Black civil rights and economic equality. Not since W. E. B. Du Bois's 1907 Economic Co-operation Among Negro Americans has there been a full-length, nationwide study of African American cooperatives."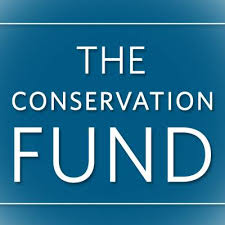 "The eight co-founders of Earthseed Land Cooperative (ELC) have a vision: to use land to support the collective health, wealth and environmental sustainability of diverse communities in Durham, North Carolina. ELC was founded to serve as a resource to people of color in the region, providing a stable home for small, land­-based, rural businesses and community-based organizations, as well as space to appreciate nature and engage in outdoor recreation."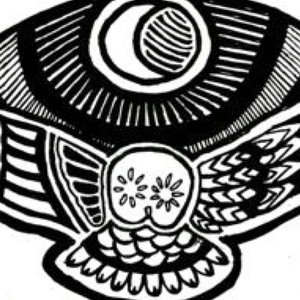 "Our mission is to remember and reimagine our relationship to ourselves, each other and the land in pursuit and practice of collective liberation."